Payment Methods Guide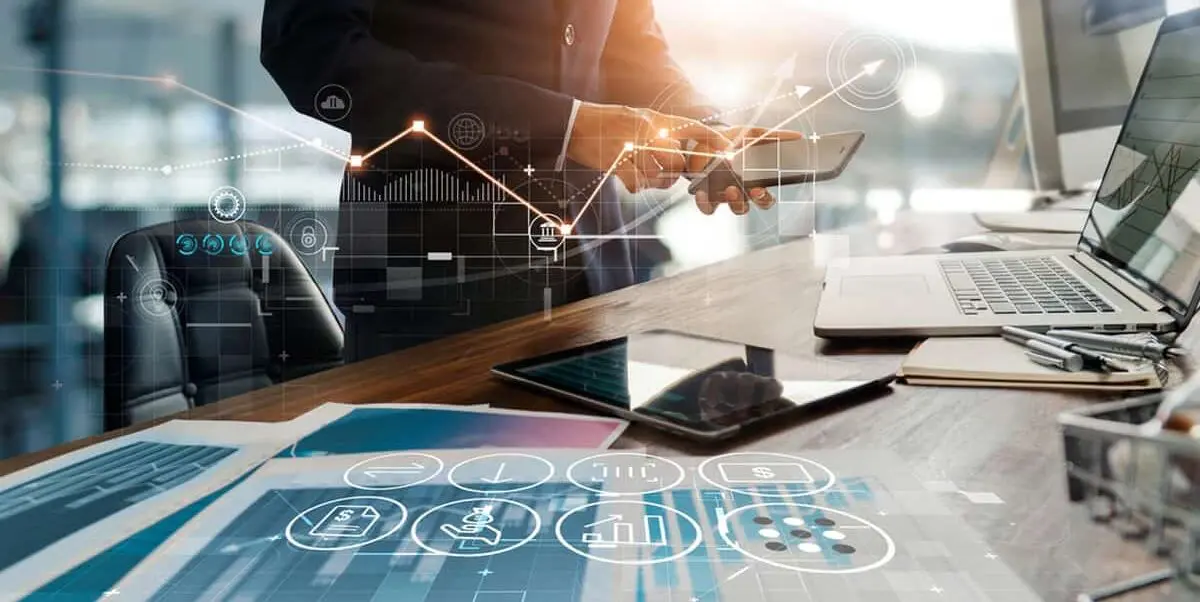 In recent years we've seen that the evolution of the Internet has brought significant changes. It is obvious in every aspect of our lives. Certainly, Internet has also affected the ways we complete our everyday transactions. This vast transition from physical to digital has introduced new methods of payment and raised the bar. The majority of those payment methods become more and more innovative and as a result, they make our life easier. Of course, bookmakers and online exchanges have benefited from this situation. Every single punter has more than enough online gambling payment methods to deposit and withdraw funds in an online account momentarily. Brokerstorm.net is no exception, as we offer a wide array of payment systems that cover even the most demanding player.
In this article, you will find out which payment methods are available on Brokerstorm.net. Further than that, we will examine their advantages and disadvantages when it comes to transaction fees, withdrawal times and even customer support. Since you are a bettor residing in Latin America, it is crucial to have deep knowledge of your local payment methods and benefit from them. So, we've practically saved time from your research as we will present you with the most important ones. Lastly, provided that you are quite curious concerning transactions with cryptos, we will study the most renowned blockchain payment methods.
Which methods of payment does Brokerstorm.net offer?
In Brokerstorm.net, you may find all the popular payment methods available. We will lay them down in this section so that you know which one suits you best. Our primary concern is speed when it comes to deposit and withdrawal times and low or no transaction fees. So, keep reading and learn all the payment essentials.
Card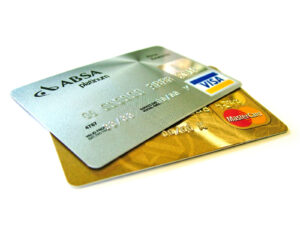 Debit and credit card payment methods have widely been used by bettors worldwide practically forever. When speed is of the essence, a card might not be the best option to transfer funds to your bank account as it usually takes 1-4 business days to see the amount in your balance. However, the lack of transaction fees is what makes many punters prefer this payment method. In Brokerstorm, you can easily deposit via your Visa or Mastercard instantly.
The minimum deposit is €50 and the same applies to withdrawals as well. You can make unlimited transactions and you won't pay any commission to us for deposits. As for withdrawals, your first one each month is free of charge whereas you will have to pay a 1,5% fee in case you will make more than one withdrawal.
Skrill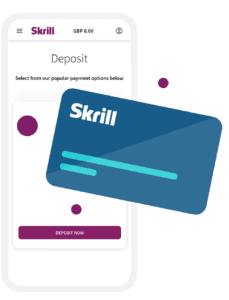 The main reasons why most bettors prefer Skrill are speed, security and low fees. Your deposits will proceed immediately, while withdrawals take a few hours to complete. In terms of security and reliability, you have to remember that we are talking about one of the most-known online gambling payment methods platforms. Everything is encrypted with SSL Decryption, while additional security is achieved, through a two-factor authenticator.
Brokerstorm.net provides a Skrill e-wallet and the minimum deposit has been set at €50 while the minimum withdrawal is €50 as well. Of course, deposits and 1st withdrawal of the month are free of charge and a 1,5% fee is charged on your second withdrawal onwards. Another thing you need to consider with Skrill is the extra fees in case you wish to transfer funds from your Skrill account to your bank account or card. In that case, you will be charged additional fees that vary (usually between 1%-3% depending on your country).
Neteller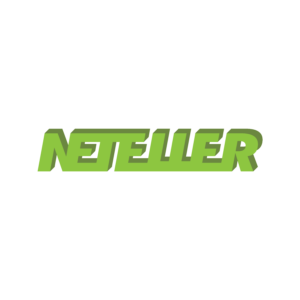 Another prominent platform to complete your deposits and withdrawals is Neteller. Deposits are instant and withdrawals take less than 24 hours to complete. After depositing money in your Neteller wallet via bank transfer or card, you can then easily top up your Brokerstorm.net account and begin wagering. As it happens with Skrill, the security is guaranteed through a two-factor authenticator and SSL Encryption.
Provided that you select Neteller to make your transactions in Brokerstorm.net, know that the minimum deposit is €50 and the same applies to minimum withdrawal as well. There is no fee charged by us on deposits and your first withdrawal of each month, whereas 1,5% is charged in two or more withdrawals. Since Neteller is part of Paysafe Group like Skrill wallet, some extra fees apply if you want to transfer funds from your Neteller to another account.
MuchBetter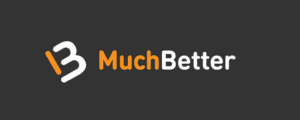 MuchBetter is also available on Brokerstorm.net and is considered one of the top payment applications, designed exclusively for online gambling. It comes with some huge benefits we will mention below. In UK and Romania, it is among the local payment methods. It is licensed as an Electronic Money Institution by the UK Financial Conduct Authority and also holds a local license by the Romanian National Office for Gambling.
Besides the fast deposit and withdrawal times, it also guarantees a quick verification process, excellent customer support and no restrictions on claiming bonuses. Here you can complete deposits instantly and withdrawals take less than 24 hours to be completed. The minimum deposit and withdrawal are €50. In case you need to make more than one withdrawal per month, a small 1,5% fee will be charged.
Bank Transfer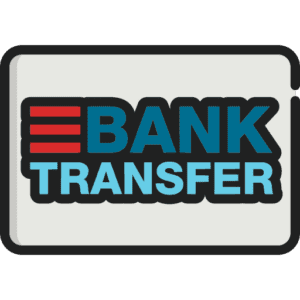 Even if new payment methods have overwhelmed the online gambling sector, a bank transfer is still the most known and safest way to deposit and withdraw funds in your account. You can easily connect it with both international and local LATAM payment methods.  The best part is that there are no transaction fees in case you wish to transfer funds as happens with most e-wallets.
In Brokerstorm.net bank transfers are completed in less than 24 hours and it usually takes 1-3 business days for the amount to hit your bank account. The minimum deposit and withdrawal are at €150, whereas your first payout every month is free. In case you request more than one withdrawal per month, you will have to pay a standard 1,5% fee.
Astropay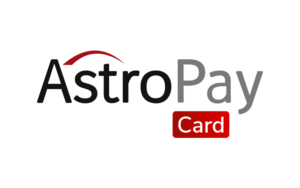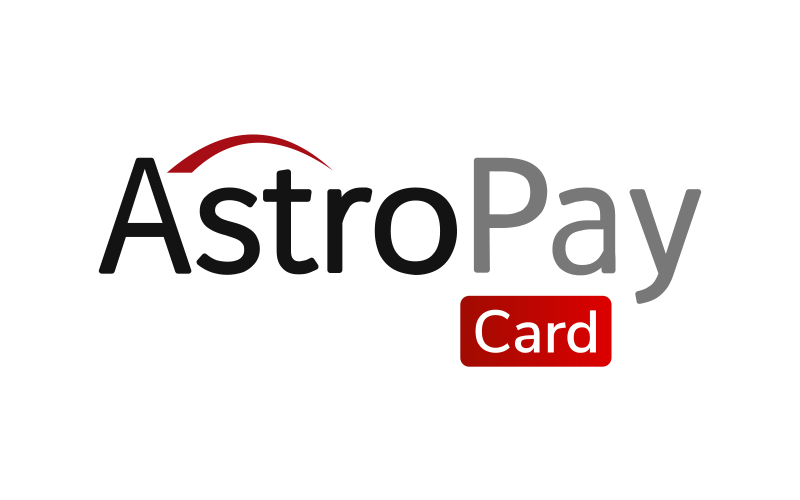 Astropay is a virtual prepaid card that is regarded as a reliable option for fast and easy transactions with zero fees. You can use your Astropay card in your Brokerstorm.net account and undoubtedly you will have many pros on behalf of you.
Instant deposits without extra fees, excellent security protocols with the latest encryption, and are available in many currencies. What's more to ask? Starting from €50, you can fund your account straight away and in case you wish to complete a withdrawal, the same amount applies for the minimum one. In case of more than one withdrawal per month, again, a 1,5% transaction fee will be applied.
The most popular local payment methods in Latin America
In Latin America, we've seen that recently, more and more countries have taken steps towards gambling regulation. This reformation has brought several LATAM payment methods infiltrating the online gambling sector. Hence, punters can benefit from every distinguished payment method to top up their accounts. Below, we will analyze most of these payment methods by country.
Brazil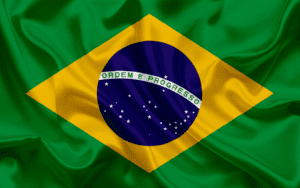 Brazilians luckily have many local payment methods at their disposal and the most prominent ones are Boleto Bancario and Boleto Flash. They are perhaps the highest among bettors' preferences. Both of them are practically bank transfer tools that offer maximized safety. However the players can use the first both online and offline whereas they can use the latter only online. The transaction fees lay between 4% and 8% when depositing.
With the Boleto Bancario, you have the advantage of being able to pay with cash at the ATM but it may take 1-3 business days for the funds to appear in your account. Though, by using the Bancario Flash transactions are instant. Many local operators also provide other popular payment methods such as PEC Flash, Itaú, Lobanet and Pay4fun.
Argentina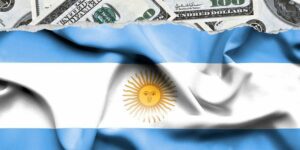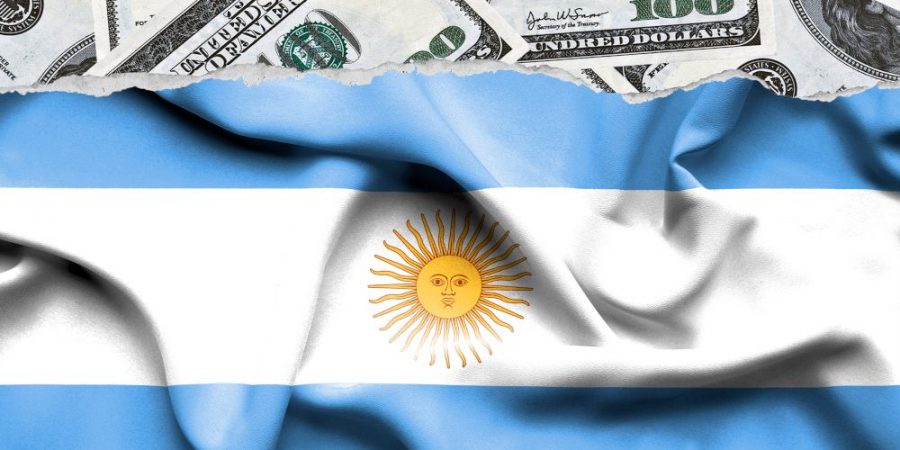 Bettors in Argentina have more than enough payment methods to choose from and they consist of local and international operators. Most Argentinians mainly use prepaid payments to fund their online accounts and they can select either a prepaid card or a voucher. The aforementioned options are RapiPago, PagoFacil, Bapro Pagos and Cobro Express where the minimum deposit is as low as €1.
Every player has to use a payment coupon with an assigned barcode. This code is exclusive and permanent, and the players can use it infinite times. After all, it is incorporated into each unique account. Since the punters can't complete their withdrawals via these payment methods, they will have to find other alternatives such as bank transfers.
Chile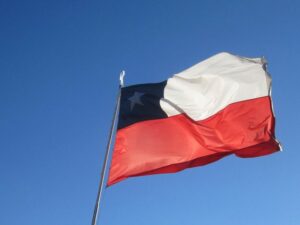 Online sports betting is still practically unregulated in Chile and locals tend to international bookies for their favourite past-time. Having said that, they have no restrictions when it comes to online gambling payment methods. So they can benefit from credit/debit cards, e-wallets like Skrill, Neteller, MuchBetter, bank transfer and cryptos provide that they select a crypto-friendly bookmaker or betting exchange.
Of course, deposit and withdrawal times depend on each operator's policies. The sole exception is the local RedCompra, a debit / prepaid card you need to use with another Transbank service, WebPay Plus, however, it is also available in other LATAM countries.
Other Lat.Am payments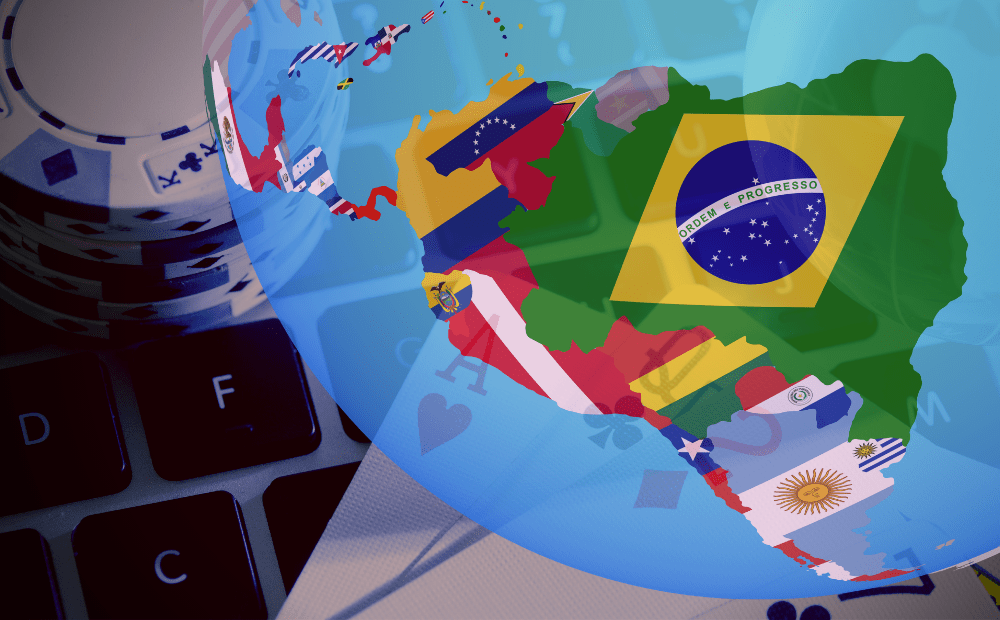 All punters across Latin American countries can benefit from abundant methods of payment in available bookies and betting exchanges. Most used options consist of bank wire systems, vouchers and e-wallets. DineroMail for instance is a payment system with the features of both an e-wallet and a payment processing system. Another great option is Lobanet, which has a network all across Latin America.
Within this network, all banks cooperate and process transactions more effectively. Pago Efectivo is an ideal payment for Peru, whereas Teleingreso and Todito Cash are available for bettors in Mexico and they are electronic payment methods.
The best online gambling payment transactions
E-wallets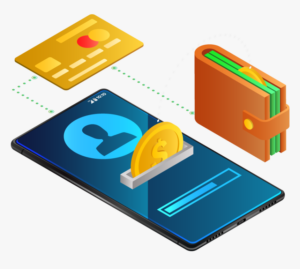 First and foremost, we have to examine e-wallets and explain why there is an ever-increasing flow of most bettors towards them. The benefits they bring to the table are immense as they are among the payment methods ensuring anonymity. In case you are a player looking to wager at international bookies or exchanges it is necessary to bet under the radar and avoid unpleasant surprises.
When you choose an e-wallet as a means of payment you can easily fund multiple betting accounts through your e-wallet. Moreover, they are without a doubt the faster way to receive your funds in your account as all the withdrawals are typically over within a few hours and the amount appears instantly.
Cryptocurrencies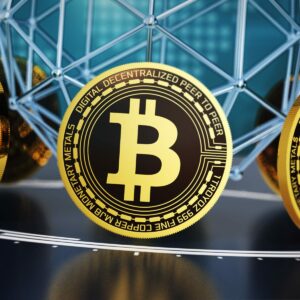 Cryptos are not only the new trend in the global economy but also one of the most efficient methods of payment when talking about gambling. Punters can opt for any coin of their choice. The only condition to that, is that the crypto must be available to the preferred bookmaker or betting exchange. At the time being, Bitcoin has an 80% share of the market in gambling transactions and it comes with certain pros as the best ones.
Cryptos are decentralized which means that due to the absence of a central regulatory authority you can better control your transactions. Furthermore, they are secure and retain your privacy. Crypto transactions let the user not give away any personal data, protecting you from identity theft. Since no personal information is necessary to your crypto wallet nobody knows anything regarding your purchases. Lastly, the best advantage is the transaction time as to whether you deposit or withdraw funds, is an instant process that will save you a lot of time.
Paysafecard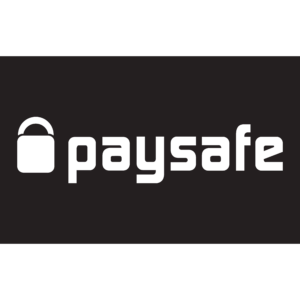 Paysafecard is one of the best local payment methods regardless of your country of origin. The reason behind this is the fact that it was one of the first operators offering vouchers to punters to deposit at online sportsbooks. Available in more than 50 countries, Paysafecard has a wide acceptance by bookies and exchanges worldwide.
Recently it became an e-wallet except for the existing voucher. It comes with instant payments, zero fees, excellent security features, a variety of currencies and excellent customer support. Though above all, the best feature of Paysafecard is that the players can use it either as a voucher or an e-wallet.
Cards (debit/credit/prepaid)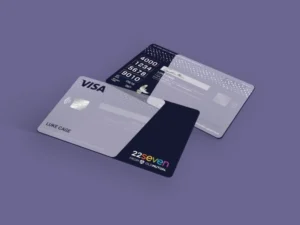 All kinds of cards whether they are debit, credit or prepaid are commonly used for online gambling. It is very difficult to find a person that does not own a Visa or Mastercard. Card transactions have been the oldest and most-used bookmaker deposit option and still have the biggest share of the market. Universal acceptance and simplicity in making deposits and withdrawals are the most distinct pros.
On the downside, there are usually delays in the payouts that can take up to 5 business days. Added to that, every single bank can track your betting activity. In any case, though, you can be sure that it is one of the LATAM payment methods that you'll always consider as your primary choice of funding your account.
Blockchain methods of payment in betting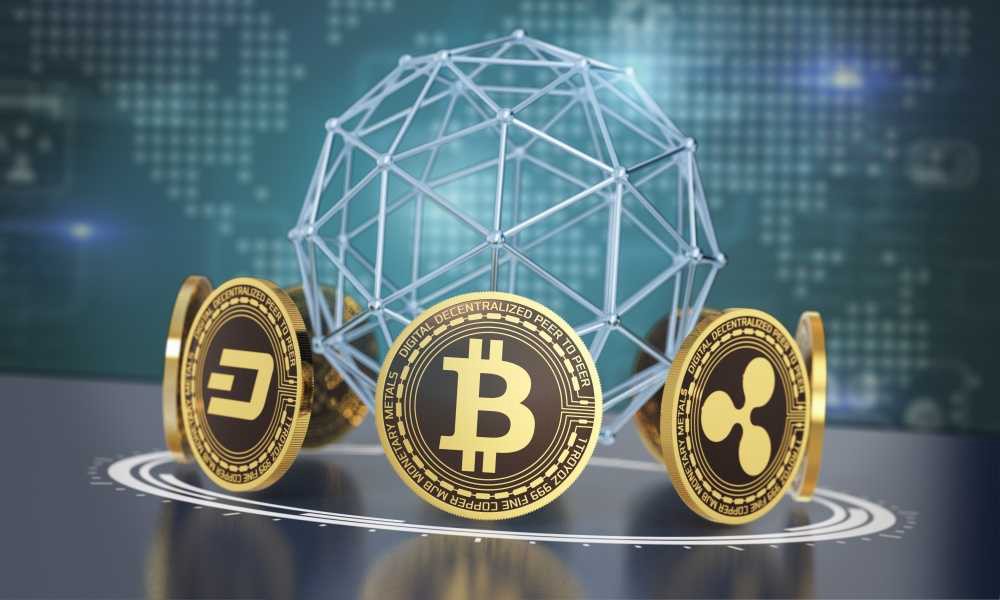 As we previously mentioned, cryptos have been taking a bigger share within the online gambling payment methods. That happens especially in the last 3 years. Indeed, more and more bookmakers and betting exchanges put this ''arrow in their quiver''. Of course, bettors have one great alternative option to make their transactions. Their benefits are more than enough to pursue you to try them out. Namely, fast withdrawal times, lack of KYC and the fact that you bet under the radar are more than enough reasons.
Now, there are many cryptos available on the market. Several are available at regular operators or crypto sportsbooks. There is no straightforward answer as to which are the best cryptos for betting. However, we can mention the most common ones to make your life easier. Bitcoin (BTC) is the king of all cryptos. It is the most widely accepted coin among all else payment methods available by most crypto bookies. Ethereum (ETH) is number 2 and it may be faster in deposit and withdrawal times but comes with more expensive fees than BTC.
Another widely-used coin is Litecoin (LTC). It is one of the best methods of payment with cryptos as it is much like BTC, but it is faster and has lower fees. Dogecoin (DOGE) is still trending among crypto sportsbooks. This happens due to its incredible speed since the transactions will take approximately 15 minutes. Also, the fees come at a lower cost.
Moreover, we've seen that a few operators offer Ripple (XRP). It has become the fastest and cheapest option among cryptos available for betting. Bitcoin Cash (BCH) is yet another Bitcoin clone that is cheaper and faster to use. Not nearly as popular as Bitcoin though.
As a payment method, it is still a low-cost option. Since we mentioned the lack of KYC we feel that privacy is the most important factor to opt for cryptos instead of local payment methods. That means Monero (XMR) is your answer. It offers fully undetected transactions followed by ZCash (ZEC). The latter uses a slightly different approach than Monero but is still a great choice.
With more than 4,000 cryptos available on the market it is impossible to reach a safe conclusion. Nonetheless, if you want to benefit from the fast-track payments, low fees, security and transparency on the Blockchain and higher withdrawal limits, crypto payments might be your thing.
FAQ
1) What are payment methods?
Payment methods are the way a bettor can deposit to an online sportsbook or betting exchange and start wagering. The accepted payments may vary depending on each operator. However, these methods include credit/debit/prepaid cards, bank transfers, e-wallets, cryptos, vouchers or mobile payments. Within each type of payment method, there are often more choices as happens with card operators.
2) Which are the best online payment methods for betting?
The best payments consist of both international and local payment methods for betting and they consist of debit/credit cards like Visa and Mastercard, e-wallets (Skrill, Neteller, MuchBetter, ecoPayz etc), bank transfer, cryptocurrencies such as Bitcoin, Ethereum & Litecoin and vouchers like Paysafecard. All of them have impeccable features and they can cover every aspect of a bettor's needs. Withdrawal speed and top-notch security are the main reasons behind our selections.
3) What are the withdrawal times on each payment on Brokerstorm.net?
In Brokerstorm.net you have 6 online gambling payment methods to make your deposits and withdrawals in no time. These are Skrill, Neteller, MuchBetter, Astropay card, Bank transfer and Bitcoin. Normally all withdrawals take up to 4 hours. However, in some cases, they may take 24-72 hours due to each operator's payments policy.
4) Are there any fees for depositing and withdrawing at Brokerstorm.net?
In Brokerstorm.net all punters can make unlimited free deposits. We do not charge any commission no matter the methods of payment. Also, your first withdrawal per calendar month is free and then a 1,5% fee applies to more than one withdrawal. We have set the minimum withdrawal at €50 (except for account closure cases and bank transfers which is €150).
5) Can I make transactions with cryptocurrencies at Brokestorm.io?
Besides international and local LATAM payment methods, punters can benefit from crypto payment methods and of course, Brokerstorm.net is no exception. On our site, you may choose to make your transactions via Bitcoin (BTC). Having a minimum deposit and withdrawal of €50 Bitcoin is great for bettors who wish to bet under the radar. They get lower fees and complete every single transaction instantly.