Beginners guide to matched betting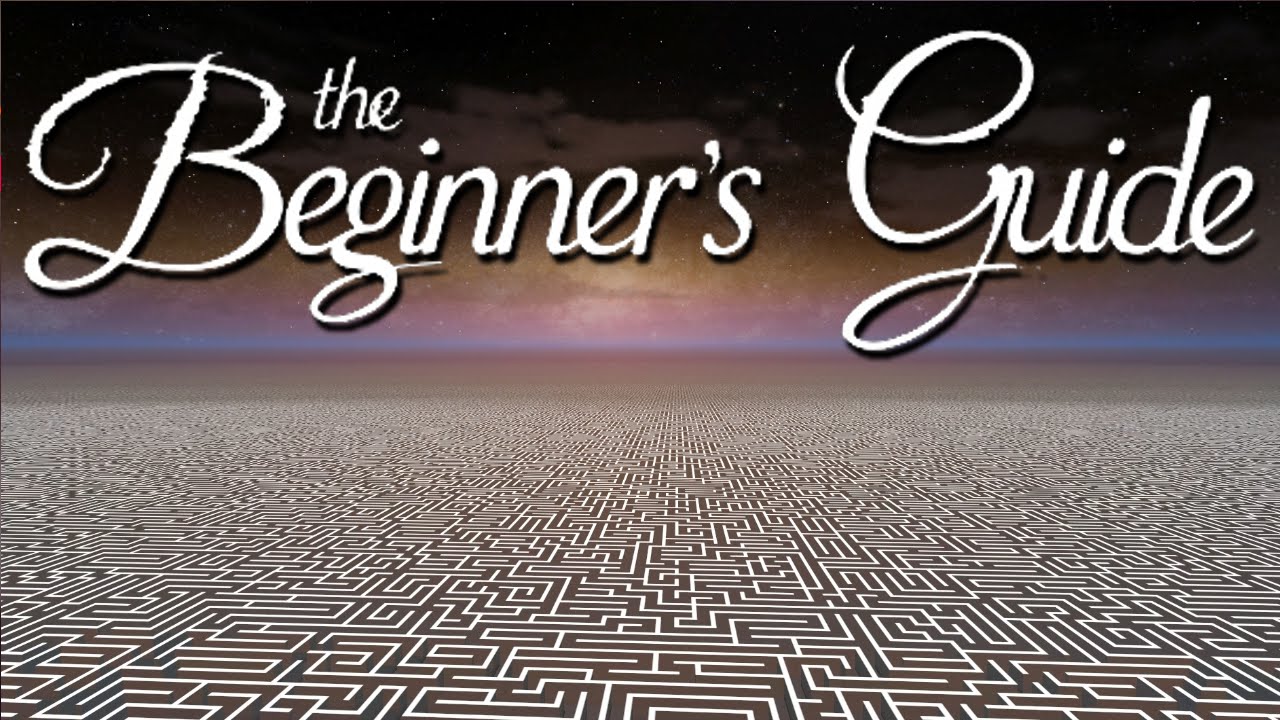 The vast world of online betting can seem intimidating for someone who has never placed a bet before or has never done it systematically. Do not feel overwhelmed. You don't have to turn into a high-roller from day one. Betting is equally as fun for pros and casual players alike. This Beginners guide to matched betting will walk you through what may seem like a jungle, but it is actually a playground for a good time, as long as you follow our betting tips for beginners.
Our Beginners guide to matched betting will show you different types of bets, walk you through strategies and how they apply to each specific sport, and what you can expect from your first interactions with online bookmakers.
Most people, even those not familiar with wagering, are familiar with the traditional win, lose or draw betting options. Yes, there is still value to this kind of game, at least sometimes. It is true, though, that as a betting community, as sports enthusiasts, we have moved one step beyond. There are now more elaborate kinds of wagering and we will show you the most important. We will go through some tips for spread betting for beginners and (as the title suggests) we will discuss what matched betting actually is.
The best betting tips for beginners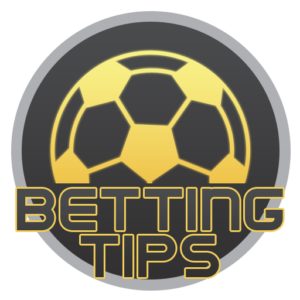 Many readers have asked us what is the number one tip for someone who has never partaken in online betting. Truthfully, there is no panacea. The best advice from our team of seasoned bettors is to study. Study strategies and study the sports you like in order to enjoy wagering and be successful. Our Beginners guide to matched betting should be for you a Betting 101 crash course. It will give you the foundation in order to continue on this journey. Brokerstorm.net as well as Brokerstorm.com have got you covered even after this first step. Read our guides to learn more about this extraordinary world that is sports betting.
At the beginning of this article, we mentioned two terms, that might be new to you. Let's visit them one at a time.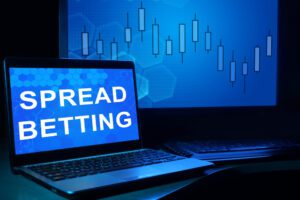 What is spread betting for beginners, then? Spread betting actually has a double meaning and means two totally different things, depending on the context. Why do you make things so difficult, we hear you ask. You are right, so from now on, we will use the terms "betting on spreads" and "spread betting" to identify each one. Betting on spreads is what we more often refer to as "handicap betting", meaning one of the two opponents starts with an advantage. You can read our comprehensive guide on handicap betting. Spread betting, on the other hand, is a financial term. It is a product you can use to speculate on financial markets – such as forex, commodities or shares – without taking ownership of the asset itself. That is something we will learn when talking about betting exchanges.
Our beginners guide to matched betting, covers a somewhat risk-free wagering strategy used by bettors to profit from free bets and incentives offered by online bookies. We will talk about it in detail in a little while.
Beginners betting guide for betting exchanges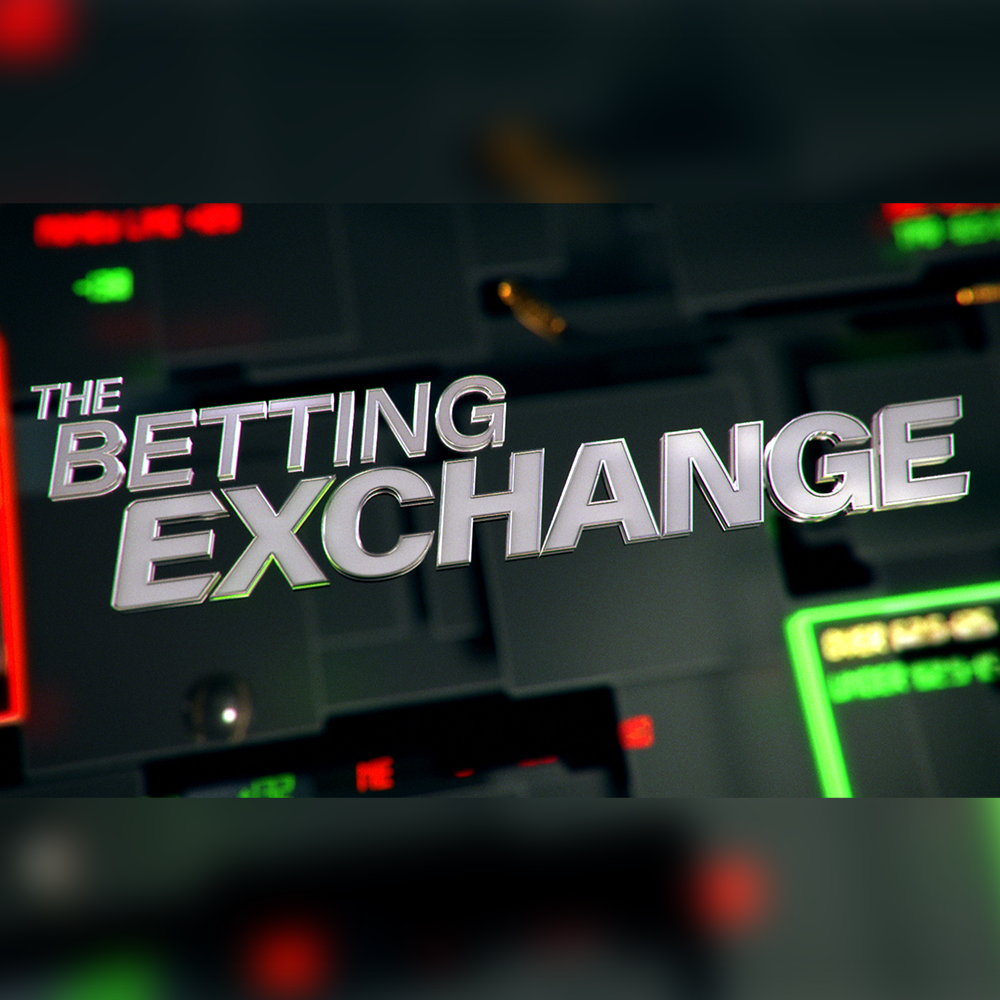 So what is the difference between bookmakers and betting exchanges? To put it simply, a traditional bookie will give you odds, slightly under their real value (taking what's left for themselves in what is known as vig or juice). At a betting exchange, it is the people who are offering odds, working as bookies of their own. It is your decision to take the bet or not, or even to choose between users who are offering the same market. It is a sporting stock market by all means.
Our Beginners guide to matched betting will show you how to back an outcome at a betting exchange and how to lay one. If you are backing an outcome, you are taking the odds someone else has offered. On the other hand, if you lay an outcome, you will offer the odds yourself, saying that any outcome other than a specific one will happen, and wait for people to take your offer. If you back a team and it wins, you win. If you lay a team and it wins then you lose. As simple as that.
We have also talked about the matched strategy and it is about time for a quick Beginners guide to matched betting explanation. If your bookie offers you a 25 euro free bet, if you place a 25 euro bet on a specific game, you can actually bet risk-free, as even if you lose, you got your money back as a free bet, while if you win, you have both the profit and the free bet in hand. Every betting tips for beginners page gets asked why would a bookie offer something like that if it is always in your favour. Of course, to get you hooked and there's nothing wrong with that.
As for our spread betting for beginners tips, we have not forgotten about it. But it is something that needs a section of its own. We'll visit it in detail right now.
Spread betting for beginners
Let us start with something with ties perfectly with our beginners guide to matched betting from above. When offered a free bet, the best thing you can do is use it in a two-outcome market. Do not get tangled with that draw nonsense. That is where betting on an Asian handicap comes in handy.

Our beginners betting guide will explain in detail what an Asian handicap is. The general purpose of spread betting is to create a market for both sides of a true-outcome (or binary) wager. To the untrained eye, this might seem to be biased to one side, as one opponent will start with an advantage (significant or not) over the other. This creates an interesting balance. If the question would simply been "will the favourite win", then the answer might have been simple, but the odds would be lower. By giving the outsider an advantage, the two sides become equals for betting purposes, so the odds are actually even.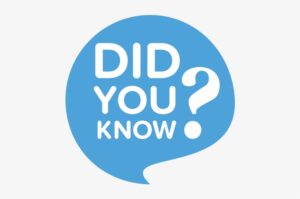 Let's not overcomplicate things. An example would be better in that case. After all, this is a Beginners guide to matched betting. So let's say Brazil is facing Venezuela in Rio de Janeiro. The Brazilians will probably win. But if they start with a 1.5-goal handicap, then they have to beat their opponents by two for the bet to be a winner. This gives better odds to the favourite, or an incentive to back the underdog.
And here enters the studying we mentioned earlier. This will improve our odds, but we need to follow the team news and analysis to know better how to invest our money. Our betting tips for beginners start and end with that quote. Know your market and know your sport before you bet on it.
Beginners guide to betting brokers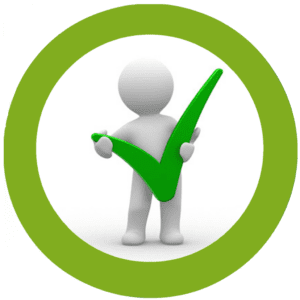 Some of you might wonder what's that Brokerstorm.net name. You may understand the "storm" part, but what about the "broker"? Brokers, betting-wise, are betting middlemen, between the player and the bookie. In this section of our Beginners guide to matched betting, we will explain the basics of it, but feel free to afterwards visit our betting brokers page for a more cohesive explanation.
You might have noticed that there are thousands of online bookmakers out there. Even if we narrow it to a few tens, it is not easy to maintain accounts with all of them, in order to always get the best odds, as they differ from sportsbook to sportsbook. And we have already discussed how important higher odds are, in this Beginners guide to matched betting. By having a single account with a broker, such as Brokerstorm.net, you can access multiple bookies and exchanges and always have the best odds, as the broker will place the bets on your behalf.
It's not easy taking part in spread betting for beginners. The broker will always bring you the best odds and lift the burden of bookkeeping, which might be a bit too much for someone who is new to online sports wagering. You will pretty soon see that more often than not, betting tips for beginners focus on strategies, ways to win, or the different types of bets, but they rarely talk about how difficult maintaining one account is.
And it gets way harder when that one account becomes two and then they become three or more. A broker will play that part and leave you with the pure joy of placing a bet and enjoying that big win against all odds.
A Beginners guide to matched betting – Overall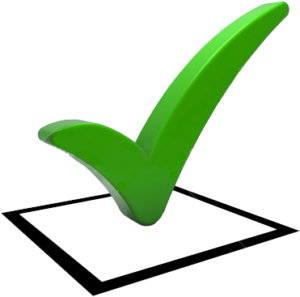 Do you know what the number one question among sports betting beginners is? "How will I win in sports betting?" It is understandable, but the focus should be somewhere else. Not that winning is not important. Oh, yes it is. But we have to start from a different perspective in order to be successful in the end.
Any Beginners guide to matched betting that has the player in mind has to clarify that wagering should first and foremost be viewed as a means of entertainment. Never bet more than you can afford. Create a monthly budget for the money you could lose. And if you win, then all the better.
Then we move to the second part: study, study, study. We might start to sound like a broken record, but it is true. If you know the sport and how betting on it is unique (we will visit that discussion in the next section of this article), then you are on a good path. Any spread betting beginners who have aspirations of being successful need to dedicate some time to the hobby.
Finally, our Beginners guide to matched betting wouldn't be complete if we didn't mention one last thing: Wagering is all about the value. Thinking that Arsenal will probably win that FA Cup tie against Preston North End means nothing if the odds don't present a satisfactory value. All odds are probability factors. Learn how to translate odds to probabilities and you will be able to find value in an easy and handy manner.
Beginners guide to sports betting by sport
As we mentioned already, you should know and love a sport to be successful when it comes to betting. But that is not the whole story. Betting on any given sport has its unique aspects. We will see the most popular of them, to see how our betting tactics are affected by the very nature of each sport.
Football Beginners guide to matched betting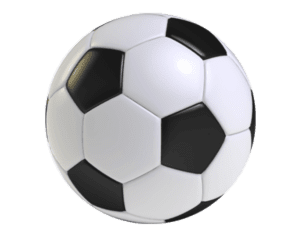 Football is by far the most popular sport in the world. Hundreds of millions of people follow it on a weekly basis and one of the first questions someone might ask a new acquaintance is what team they support. Football betting starts with the most simple of all bets. Which team will win, or is there going to be a draw? Then there is, of course, the handicap betting which we have gone through already. But the special bets and props tied to football are numerous.
Which player will score, how many corners will there be, and which team will have the most bookings. There are goals over/under bets, there are markets about the possession of the ball. How will you, as a new bettor, choose among this ocean of options? Once again, the answer is to always check the odds, convert them into probabilities, and find the best value. It might seem hard in the beginning, but as you get more familiar, it will become automatic.
Horse betting beginners guide to matched betting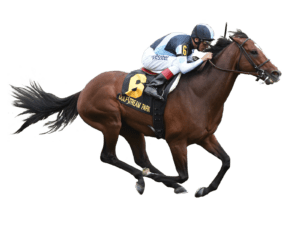 Horse racing is the oldest regulated form of sports betting. You have some horses running and you bet on the winner. The strongest horse on paper has the lowest odds. That is the general gist. But in this betting guide for beginners, we will go through some of the most common alternative bets when it comes to horse racing (noting that more or less the same stands for greyhound racing betting). The straight win bet is called a single.
A single bet on two outcomes in different races is a double, and in three races is a treble. A forecast is correctly predicting the finishing order of the first two horses of a race. an each-way is a two-art bet, where half the stake is going on the winner and half on a selection to place. There are so many more, but you should start with those more straightforward ones before moving on.
Esports beginners guide to matched betting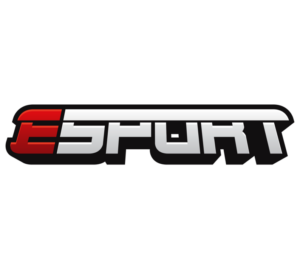 Esports are knocking on the Olympics' door. Their popularity is immense and thus betting couldn't just let them be, without incorporating some bets. That being said, the term esports is extremely vast and each specific game has its own specificities.
If you are a fan of esports, look for a strategy guide about your favourite title. You will find markets for every popular game. Whether that is League of Legends, World of Warcraft, CS:GO, Valorant, Fortnite, DotA 2, Rocket League, Hearthstone, Overwatch or FIFA, rest assured that there are bets for you to explore and enjoy.
Sports betting beginners guide for tennis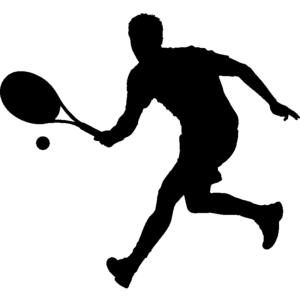 Our beginners guide to betting on tennis props doesn't come with many surprises. Tennis is a pretty straightforward sport, after all. That being said, there are multiple interesting bets to play with as you start getting involved with tennis betting. Apart from the winner, you can bet on the number of sets, the number of games of each set, the number of live games, the match's duration in minutes, or even the amount of double faults. double faults.
That is what makes tennis an ideal sport for live betting. Tides turn fast and if you are watching your favourite tennis match, a market's value might just pop up for you. One of the most popular bets involves the number of games played in a match, or a handicap involving the games won by the two players, where the outcome of the match itself might be irrelevant to you, as you are focusing on something completely different.
Sports betting for beginners for basketball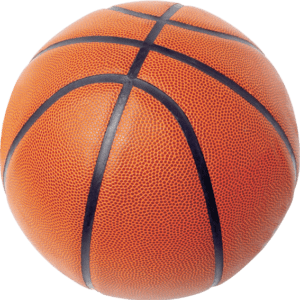 Speaking of sports that are ideal for betting, both pre-game and live, basketball couldn't be omitted from this Beginners guide to matched betting. The king of the prop bets is definitely hoops, as you can wager on the straight-up winner, a number of handicap and over/under options, the first team to reach a certain number of points, the winner of each quarter, and team stats, before we even start discussing player props.
Top scorer, over/under a number of points, rebounds, steals, assists, three-pointers made, number of attempts, fouls, turnovers, blocks… You name it and there is probably a market built focusing just on what you are talking about.
Beginners guide for motorsports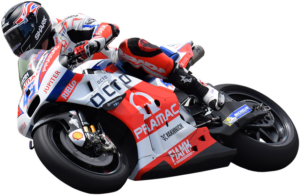 We are returning to racing, but this time it is really fast! Formula One, NASCAR, MotoGP, Superbikes, WRC, and all other motorsports competitions and leagues, all have their dedicated fanbase. Once again, if you decide to place your bets on a moto racing event, study the grid, read strategy Beginners guide to matched betting and maybe watch a number of races while noticing the odds before you commit real money to it. The sports are fast and they are fascinating and so is betting on them.
Sports betting for beginners – Boxing/MMA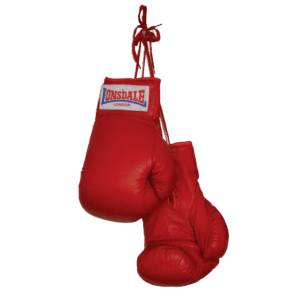 The first sport ever played was probably a fighting sport. Boxing and more recently MMA (with UFC as its number one promotion) are extremely popular amongst bettors. There are a vast number of prop bets available on every event, especially the most high-profile ones, and if you have already purchased a pay-per-view ticket, why not make that money back by betting on the outcome?
Just remember the thing we have repeated a number of times in this Beginners guide to matched betting. Study the match, know everything about the fight before it happens, and you will have a great chance of winning.