Broker Betting – How to take advantage?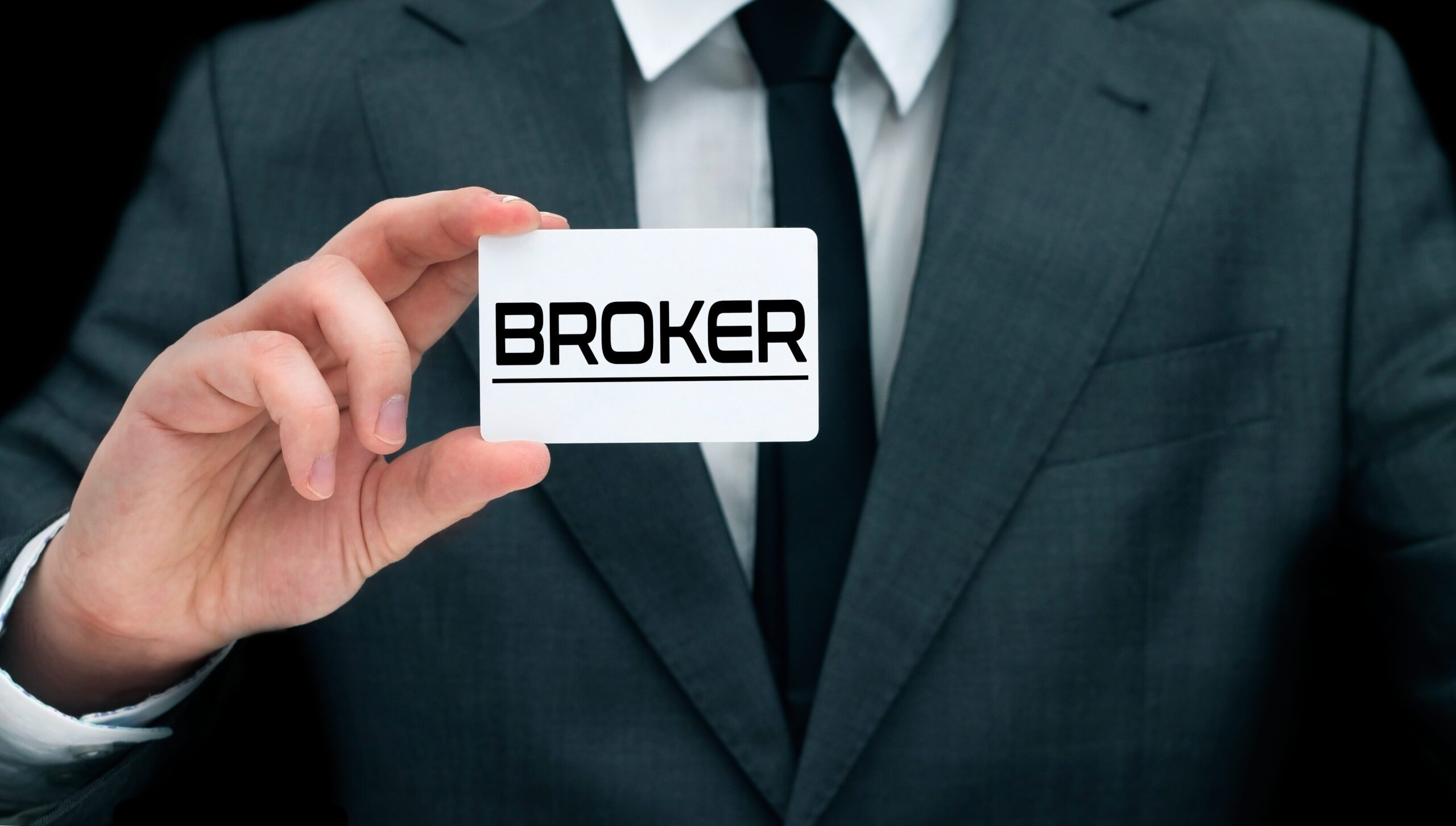 Betting brokers pose a new reality in the world of online wagering. Forget everything you knew about sports betting. By acquiring the services of a betting broker, you leave the realm of the norm, become somewhat more detached from the sport itself and enter a space that is not that far away from the stock market. With one major difference. Most of us understand football or racing more than we understand companies. So when it is a ball that becomes our stock, we can evaluate the situation way better.
The rise of sports betting brokers is no bubble. There is a reason why more and more people acquire their services. Broker betting is there to maximize profit and minimize risk and do all the research that we players, with real day jobs, less time to spare, and fewer analytics tools available, cannot actually do.
They go on a deep dive, scanning thousands of events, to find the best odds. Then, we can immediately place our bets, without having to open an account on that bookie. So imagine wanting to place four bets, but the best odds for each one are found on different bookmakers. So what? Just place your bet through your broker account thanks to broker betting. Easy, peasy, lemon squeezy! We will help you find the best forex brokers for spread betting that you can. Just read this article and all your questions will be answered. 
What is a broker? How can I go for Broker Betting?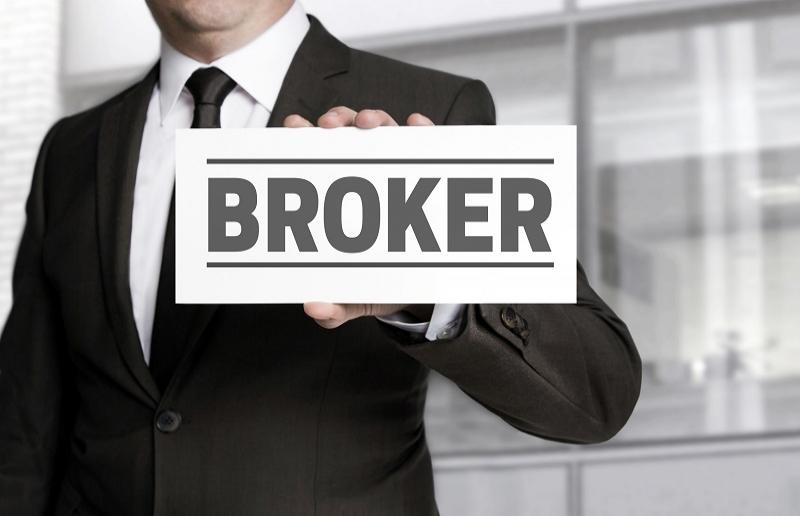 So what is a betting broker? The short but accurate answer is that sports betting brokers are middlemen, between you and the online bookmaker. Maybe this was too short of an answer. Let's try something more elaborate. Instead of opening multiple accounts on bookmakers all around the world, you sign up with a broker. This one account of yours will actually act as quite a few.
The Broker Betting service will scan the web to find the best odds. And then you just place your bet. You don't care where the bookie is located. The same applies if you previously had an account there and it is now banned. You don't even really care which bookie that may be. That's all the broker's job.
Broker betting grants you all the fun of sports wagering, removing all the pains of administrative work. You no longer have to move funds from one bookie account to another or keep track of all those accounts. You now have one account, you use that and only that, and all the hard work is moved to the broker's side of the field.

This relief is what we offer as Brokerstorm.net. Our broker tool will give you access to multiple online bookmakers, from all over the world, all through your one single account. You can place your bets in real-time and you will get the best odds, without even opening a new tab on your browser.
As one of the top recognized and best forex brokers for spread betting, Brokerstorm will connect you with a number of betting exchanges and traditional bookmakers, to maximize the entertainment value and the actual value of sports wagering. Just see the list of recognized and trustworthy exchanges your account will be linked to if you choose to become a member of the Brokerstorm community.
How can I register on a broker to begin Broker Betting?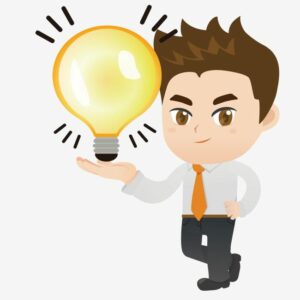 Opening an account with a betting broker is as easy as opening an account on a bookie's website. If you visit any broker's website, you will find a "Register", or "Open an Account" button. This will send you to an application form. Fill in the form with some personal details. This usually consists of your full name, date of birth, country of residence, phone number, and valid email address. After submitting the form, an email will be sent to you. You will be asked to verify your email address and this will send you to the second step of your application.
You will then be asked to validate your information. Provide your broker with your personal details (usually an ID or passport photo and a scan of a utility bill to validate your physical address). In short, it is nothing unusual in comparison to the normal procedure followed when dealing with a traditional online bookmaker. 
After this is set and done, you will get a new email, stating your account has been successfully opened. You will then be able to fund your bankroll and start placing Broker Betting bets, all over the world. From Latin American markets to Europe and from Northern America to the highly acclaimed (but usually restricted for individuals) Asia.
Just make sure you have carefully read and understood the terms and conditions of the broker whose services you want to use. You don't want any unpleasant surprises when your money and personal information are involved. Broker betting is exciting and fun, but we always have to be safe, don't we?
Now, when it comes to the Brokerstorm.net betting broker tool, registration is easy.  Just go to Brokerstorm Betting Broker and create your account to use the service of one of the best forex brokers for spread betting. Follow the steps as shown, and have your single all-in-one account within minutes. We work with some of the industry's most well-known and established betting exchanges and will offer you the best possible odds with just one click and just one bankroll to manage.
How does the most trusted betting broker work?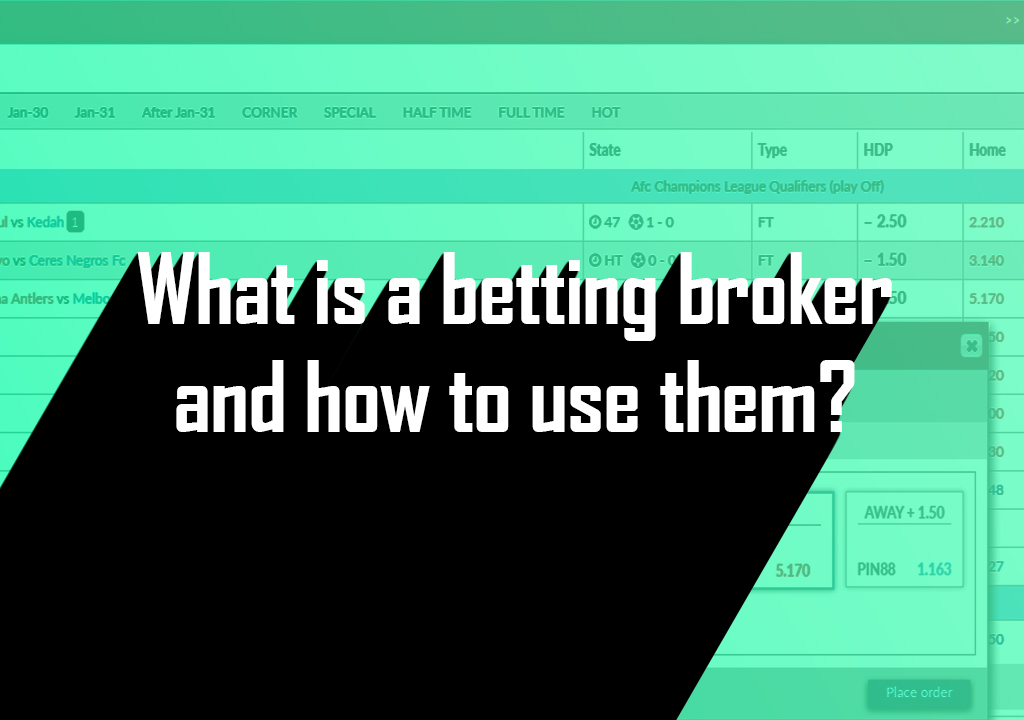 Let's start in the simplest way possible: with a thought experiment. Imagine finding one bookie that offers the best odds. Not the best odds in your country, not the best in one sport, not the best when it comes to a specific betting option, but the best in general. Sounds like it's too good to be true, and this is right. No bookie can do that. But a betting broker can. By having a single account, you have access to the best odds. 
Broker betting provides you with accounts in various sportsbooks and exchanges. Sports brokers are the middlemen between you, the player, and the bookmaker. All transactions are made through the sports betting brokers, saving you from all administration for a small commission, that many bettors think of as worth it, as this money is compensated by the higher odds (and the saving of time).
Now the question is whether forex sports betting through a middleman is safe. Risk is spread out in comparison to traditional sports betting, thus the chance of winning is higher. The answer is simple. The best forex brokers for spread betting are safe. And the best are the ones coming with a licence. At the same time, these brokers tend to work with some of the top exchanges in the industry. 
Brokerstorm.net's broker betting collaborates with the top bookmakers and exchanges, always bringing the best odds possible to your consideration. Even if those particular operators do not have a presence in your jurisdiction, you can still have access through our broker service. It is us who will handle everything for you and leave you with the fun of playing on the top platforms that can be found online.
Advantages of betting with the best forex brokers for spread betting
Opening an account with a sports betting broker comes with some major advantages. Once you get used to it, you will find out that the risk-reward ratio is so favourable that the perks are pretty much self-explanatory. Let's just visit some of the key points, the most important pros.
You may access bookies that you might be limited to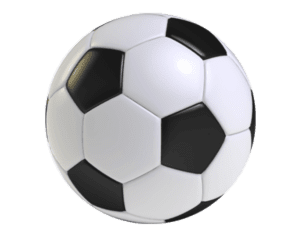 There are two aspects to this specific point. The most common issue you might have when trying to join a betting exchange, or a sharp bookie, is that they might not be available in your country. A betting broker will legally eliminate this restriction for you. You will not directly place bets on this exchange. It is not you who opens the account.
It is not your personal details that feature in their service, showing that you come from a restricted territory. The broker does that for you. You manage your single handy account and choose to place a bet on an Asian bookie that offers the best odds, but wouldn't be able to accept you as a client.
On the flip side of the coin, a specific bookie might be available in your country but has already blocked your account for one reason or the other (who hasn't had an account blocked after a big win after all?). In come the betting brokers. As with the situation above, you will not be the one who really has an account there, so you will be able to seize all perks from a platform that has already exiled you. All more power to players!
With one account you bet on many betting exchanges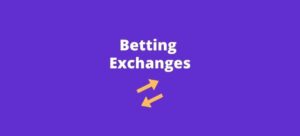 We have already analyzed that, so we will be brief. Using the services of a sports betting broker, you will have access to multiple betting exchanges. You will be able to place bets on any one of the bookies available, without the hassle of moving funds. No waiting times, no useless surfing and no anxiety to complete the transfer before the change of the odds.
On top of that, the ease of having all odds on your screen with a simple click makes sure that you can compare them in real-time. Again without the fear of an odds alteration during your search for the best odds. With one account you will have access to many different platforms. So you will only get the perks, without all the bookkeeping. 
Broker Betting is perfect for arbitrage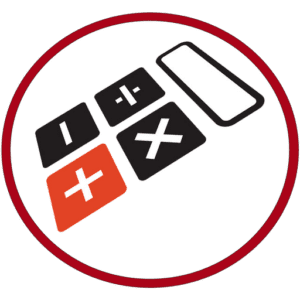 You might have heard of arbitrage, or arb, in the past. Some of you might have experience in arbing, if you pardon the slang. It is the method (some would say art) of placing opposing bets on different bookies to make sure you will end up with a profit. This occurs when two mutually exclusive outcomes come with favourable odds by separate bookmakers, allowing you to take advantage. You place both bets and just wait and see.
This is where the spread part of the top spread betting broker discussion kicks in. By having all odds in front of you, for a specific market, you will be able to spread your wager accordingly to transform betting into something much more than just sports gambling: a sure bet!
Broker Betting with Asian handicap

The perfect markets for broker betting and arbitrage are Asian handicap bets. Asian betting is by default a type of market where two outcomes are mutually exclusive. Either the one option will win, or the other one. There is no such thing as a draw when betting with an Asian handicap.
Now link this with the paragraph above. Two mutually exclusive outcomes are a playground for arb possibilities. If those two implied probabilities add up to more than 1, always by using two separate bookies or exchanges, then winning becomes a certainty and betting turns into collecting an interest rate. 
Broker Betting with a flexible KYC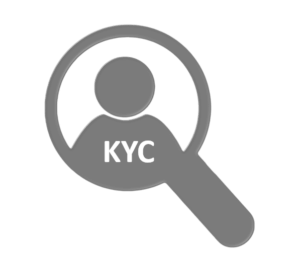 The KYC verification era has made opening betting accounts a nightmare. How many times will we have to scan our passports? How many companies will gather our personal info? Yes, it is true that trustworthy bookies use high-notch encryption, so our data will remain secure, but the whole procedure is hideous. By using the services of a sports broker, you will just have to create one account and never deal with sportsbooks' KYC processes ever again.
Broker Betting with Quick withdrawals

Brokerstorm.net offers, like all top brokers, fast withdrawals. It's not just that you will transfer your funds instantly between exchanges and bookies. You will be able to withdraw your winnings. money that you righteously want to spend right now, celebrating your big win, without any delays. 
Are sports betting brokers trustworthy?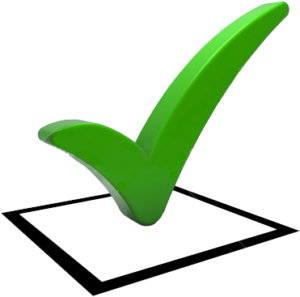 This is a very good question and people have every right to be sceptical, especially if they have never before dealt with the broker betting scene. The answer cannot be a universal one. It's like trying to answer whether are sportsbooks trustworthy. The answer will always be "it depends". There are many scammers out there and to the untrained eye, they might be appealing. There are two ways to recognize a trustworthy betting broker. It is in fact easier than actually recognizing a trustworthy bookie.
First of all, sports betting brokers worthy of your trust will have a license. Brokerstorm.net has taken one from Curacao's government. This is a near-bulletproof way to recognize the cream of the crop, the sports broker websites that are actually safe. And then, there is always the word of the betting community.
When you see a broker collaborating with the bigger names in sports betting, when you see the bookies, exchanges, and platforms you would play on, then they must be doing something right. And we feel like we are doing something right. Pay once again a visit to the exchanges we collaborate with, to see for yourself.
Broker Betting vs bookmakers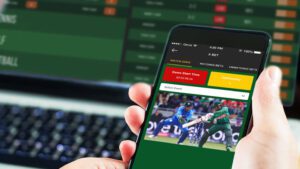 So what is the difference between a betting broker and a sportsbook? If you have read thus far, you have probably understood by yourself. In fact, the only similarity is that they both act as platforms for you to place bets. But in every other aspect, they are different.
Broker betting is a service that connects you with multiple bookmakers, so you can place your bets in any exchange that presents the best odds, by using just one broker account. A broker is actually a middleman between you and the bookie.
Sports betting brokers, such as Brokerstorm.net, do not offer their own odds. They bring you the best odds possible and offer you the chance to bet on them, without having to create multiple accounts on different bookies. That may be in every possible market, any event, or any different sport. In fact, an esports betting broker will also let you place bets on video gaming competitions.
The simplest way to put it is that while sportsbooks are the opponent (you play against the sportsbook and one of the two of you will emerge victorious, while they own the pitch and set the ground rules), the best forex brokers for spread betting are on your side. They are your teammates. A bookie banks on you losing (and gathering the vig, after all) while brokers have nothing to gain by player losses. They actually set the stage for perfect games, for sure wins, with arbs, by giving you odds by different exchanges and sportsbooks.
FAQ 
What do I earn from betting with the betting brokers?
When joining a sports betting broker, such as Brokerstorm.net, you will be presented with odds from many different bookies and betting exchanges. Without having to open accounts on all those platforms, you will be able to place your bet thanks to Broker Betting. And, the best part, you will only have one bankroll to manage. Plus, you will be able to place arbitrage bets, which ensure that you will end up victorious, regardless of the outcome.
Will I find any esports betting brokers?
Some of the best forex brokers for spread Broker Betting will give you the chance to bet on your favourite esports competitions. Brokerstorm.net has odds for LoL, WoW, DoTA, Rocket League, CS:GO, Overwatch, Hearthstone, and many more.
Which is the top spread betting broker for broker Betting?
It might sound pretty self-serving, but we firmly believe that Brokerstorm.net is among the top betting brokers in the world. The platform is fully under regulation and works with some of the biggest betting exchanges. But still, you can visit our brokers' page to see which one is the best for you.