Professional Betting Guide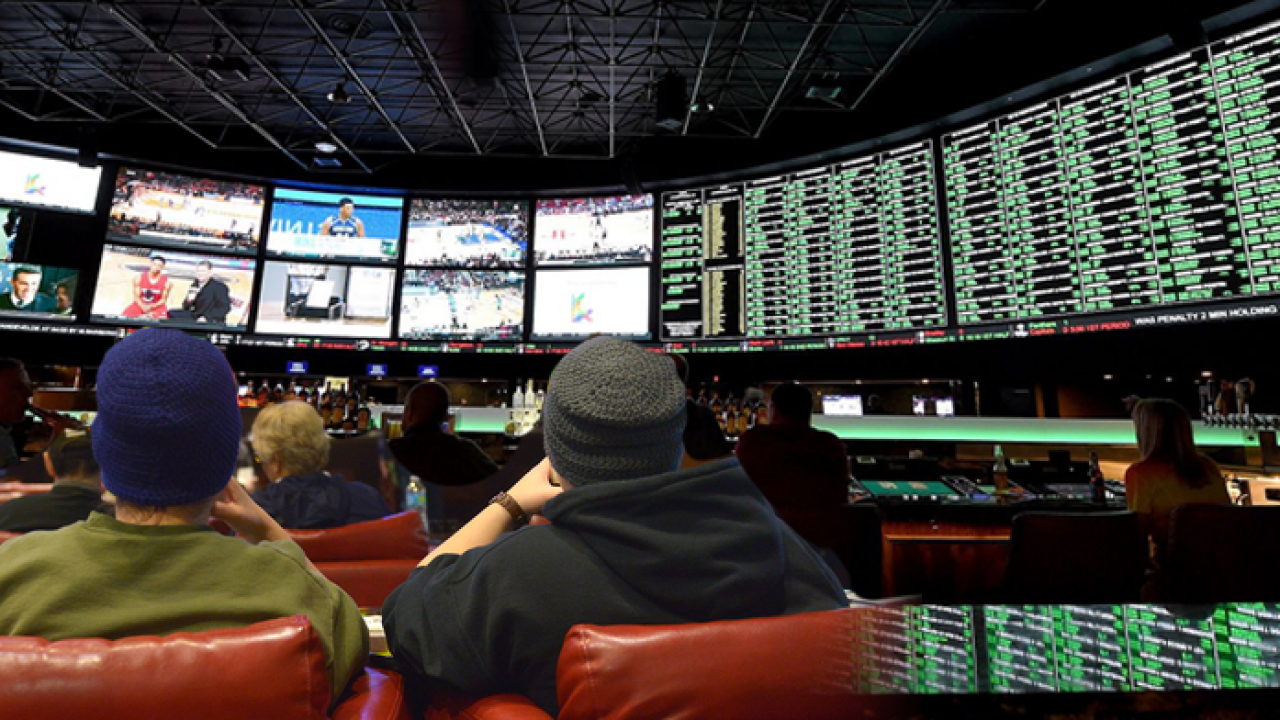 Last time we checked, arrogance wasn't among the seven deadly sins. But can be proved lethal in betting. Metaphorically speaking of course. Being a professional punter doesn't mean that you have gained the ultimate wisdom. Or knowledge. It simply indicates that you have taken your game a step further. But there are many steps to be made. And levels to be reached in professional sports betting. Our professional betting guide will help you get there.
That is the reason why in Brokerstorm.net we made these guides. Created by pro bettors for pro bettors. Because you have to be one to deeply understand the needs that are necessary to be covered. Betting professional doesn't reduce the fun. Sure is more strictly and rule-based betting, but then again it can be proved much more fruitful.
Most punters lose money long-term because they seek more money short-term. And often blinded by temporary success. Those – mostly acca lovers – usually make their decision after reading the daily so-called professional betting tips. It goes without saying that we don't applaud this type of betting. Actually, in our opinion, this has nothing to do with professional sport betting.
And that is the reason why we decided to create a whole section full of betting strategies. But no daily betting tips. Following might is very essential for social media. But when it comes to betting, the one that wins is the one that is fully informed. And can create his own strategy. As we already did for most of you.
The top professional sports betting tips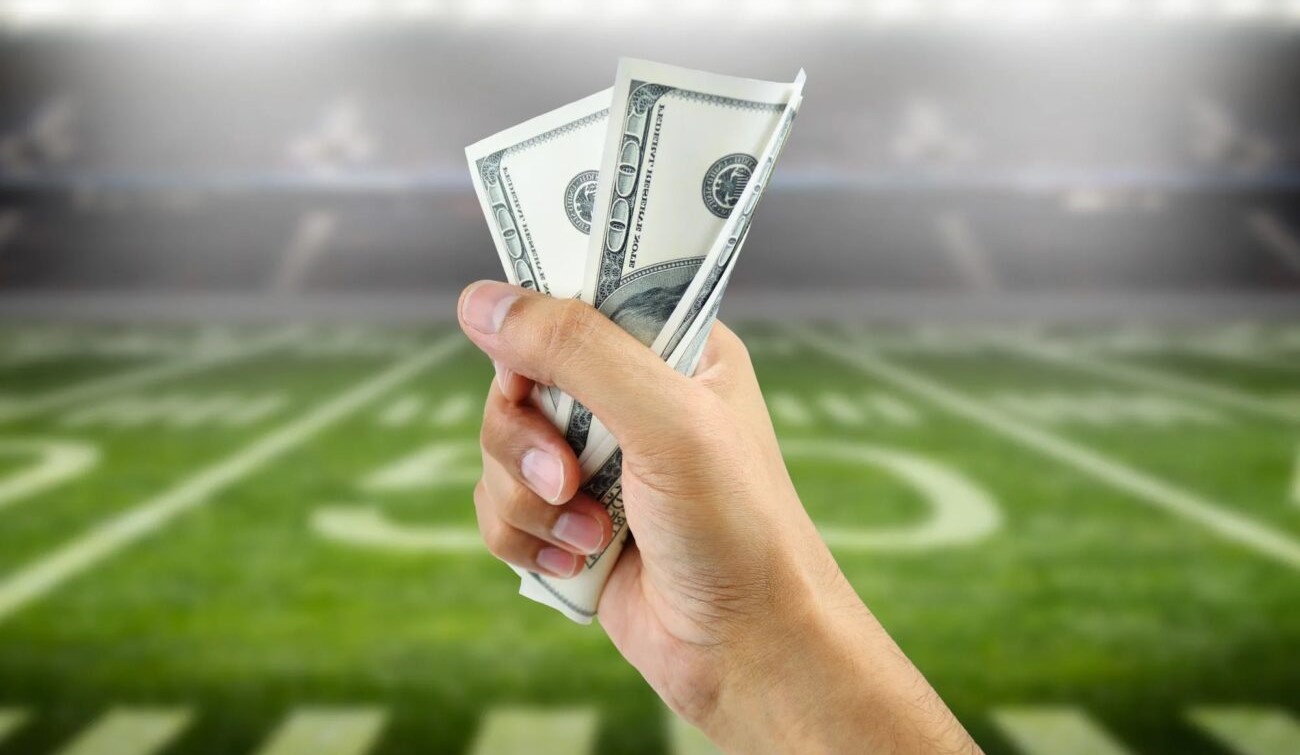 As we have already mentioned in the introduction of this article we in Brokerstorm don't believe in tips. At least not for professional punters. Even if they are called professional betting tips, and even if they are offered by people that make a living from advising about bets, they are not addressed to professionals. Because there is a thin line that separates punters from professional betting. The way they play.
Everyday punters just before they open their bookmakers' page they make sure that they have already taken the advice of tipsters. And after that, they feel ready to form their betting slip. Usually an Acca. And that will always separate them from a betting professional punter.
But enough with the intro. Even though this article is made to be the intro, on a sort of sitemap of Brkerstorm.io, wherein the specific section you can find numerous guides. For every sport and type of betting. All are made with the same philosophy.
To help bettors understand better the necessity of a professional sports betting strategy. Even those that are considered or actually are experienced punters. Sports betting guides will be updated or added in regular time because we do care to walk aside with innovation in betting. And we would be extremely happy to know that we contributed to changing bettors' habits and helping them gain more money in the long term.
Betting is a hard battle that needs fighters and not soldiers that follows their "leader" blindly and without opinion.
Pro punters betting tips for Betting Exchanges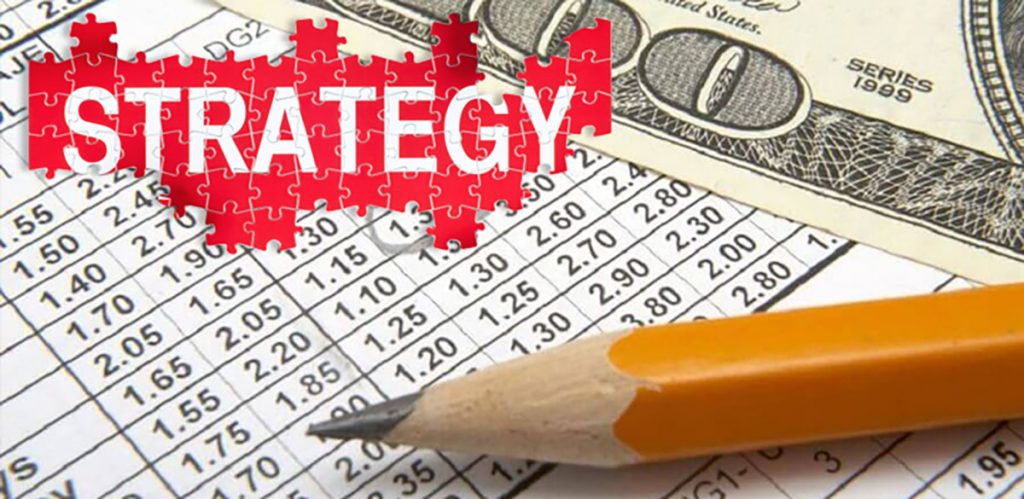 At first, we have to declare something. Professional betting doesn't necessarily mean that it has to be sophisticated. On the contrary, in many aspects of life, you can find the beauty, the truth and in this case the profit in the simple things. Let's take for example one of the most common betting exchanges strategy. "Backing and then laying". It can very well be performed in both favourites and underdogs.
Given that you are familiar with what "back" and "lay" stands for (if you don't you can read here) you simply pick a match with a more than obvious favourite. Just when the market opens – usually Monday morning – you "back" the favourite. Now you have to wait. As days are passing by and we are closer to kick-off the odds are shaping into a more close to reality form. Now it's time to "lay" with the same wager. What has to do with professional sports betting you may ask.
It is the very essential meaning of a betting professional player. Just think that where everyday punters seek excitement and high levels of adrenaline, pros seek winnings, and usually, they get it.
The example mentioned before is only one simple strategy that can be applied in a betting exchange. Of course, the selected can't be any given. It has to be selected carefully. The final choice must be fit to the chosen strategy. There are too many matches on a daily basis. And of course too many strategies.
Betting like a pro simply means you know the right professional betting strategy that must be used, just when you finish the study about a match. In the introduction, we mentioned that there are different levels. Even for pros. Well, let's just say that in-play betting is a unique level by itself. And it does need a whole category to be analysed.
Betting pro guide for Asian Betting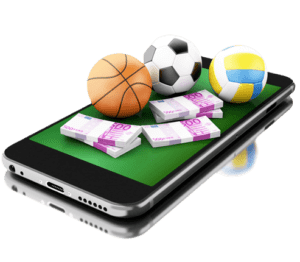 As in life in general, in betting there is no need at all to stick to dogmas and strong beliefs. Take for example Asian betting. You probably have heard about this type of betting market even if haven't placed a single bet until now. You don't have to do it you know. But if you decide at some point to join that area, then you better do it like a pro. A professional betting system such as Asian betting can only be truly efficient if a bettor follows them all the way.
And by the way, you can't call yourself a punter that's into professional betting and still not seek the great opportunity that lies in Asian markets. Because the general idea of that type of professional sports betting is to find the better odds. And eliminate the risk of losing. Of course, there are too many options for Asian markets (in football only we can find markets for goals, corners, cards etc) that cannot be deployed here (seek them in the guide here), but at this point, we need to understand one thing.
Walking in the path of knowledge on Asian handicaps simply means that you need to become more and more confident. Sure that you can fully use every single chance that is given to you.  Not by adopting something that almost every betting site sells. Professional betting tips.
This is not actually a thing. Sure at some point, a tipster might find an Asian market with value and present it, but be sure of one thing. Success in betting in Asian markets can only come if you first find and then execute with caution the betting strategy that suits your type of play. And the money that you can afford for betting of course.
Our team of experts have already prepared a number of different strategies for Asian betting. Choose wisely what you pursue from betting and then see how this can change the way you will deal with betting from now on. And hopefully the frequency of winning betting slips.
Professional sport betting guide all around
Yes, we know. And you are right all the way. Bankroll management is a true pain in the… head. After all, we are punters and not accountants. But need to say that is totally needed to be done? At least when we are talking about professional betting.
Let us see what is bankroll management for starters. As sports betting professional you should already know all about it. It is the amount that you decided that you are ready to spend for betting. In our example, the amount is 1.000 dollars. The second step is to make the bet scale. For example, if you feel a bet is very close to being settled as a winning one, or you see a great betting chance, then you may spend a 10% or even 20% (usually for in-play bets) of your bankroll on this bet.
On the other hand, if you seek high odds, then a bet at 1% or 2% of your bankroll can be considered a wise choice. Normally the average bet can be close to 4% to 5%. Please don't let the so-called professional tipsters and their so-called professional betting tips lead you out of your way. A more than 10% wager is simply not acceptable for pre-game picks. Betting professional is all about winning. But winning as a totally sane investor and not like a hotheaded gambler.
Professional punters work with a system. For example, they specialize in specific types of bets. They chose to bet on halftime markets, or they prefer to bet on goals (over/under or BTTS) or any other available market. Their experience will help them make the decision about the percentage of the bankroll they will wage instantly. As they are completely into professional sports betting and they already know how to use their bankroll in every case, they can be really sure about how well-measured their move was.
Professional sports betting strategy per sport
Do you remember how many times you lost a game because a goal was scored in injury time or a buzzer-beater sealed the fate of a basketball game? Probably you have cursed Lady Luck for that. Or the so-called betting tips professional that you followed. No need to do that. After all, we are not talking about slots or roulette. Professional sports betting has nothing to do with luck. It is mainly an ability and well-planned strategy.
It would be difficult to put all these strategies in this guide. So in the lines that follow you can take a preview of strategies for the most popular sports events. In our inner pages, you can find everything you need to turn your betting into a profitable experience. In order not to disband the work of some people, there are sites that offer professional betting tips. But a bettor still wet behind his ears can easily understand.
Betting professional football guide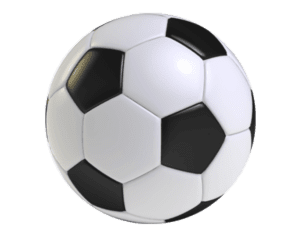 Most professional punters choose arbitrage betting for their play. They do know by experience that this is the most efficient and stable betting strategy. Quite simply actually, but it requires a lot of experience to do so. The general idea is to detect and exploit bookmakers' mistakes. With arbitrage betting, you can make sure that you will have profit regardless of the final outcome of the match.
Professional betting requires time. Plenty of time. Aside from checking in deep on every single element of a game, professional punters should always stay updated on every innovation. Take x-goals for example. In the last few years, this revealing factor helps professional football teams to make their play better and professional bettors to increase the balance of their betting accounts.
And of course, let us not forget how important is to learn to read the odds appropriately and to know how to research a team or a match effectively. All these are what separates an everyday bettor from a professional punter. And the best road or strategy to success. Because professional football betting if it is done correctly has little to do with luck and more with skills.
Professional horse racing betting tips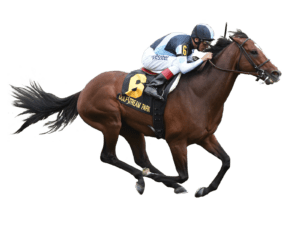 Professional horse racing pros had gained that status after passing a very important point. They stopped following people that claim they "know things". That they have "inside information" about horses, jockeys and races. If you've been around the track for some time you probably know that there is such thing as a sure win when it comes to horse racing.
Another thing that works as a horse racing betting strategy: Don't take for granted what you will find on many sites under the title "horse racing betting tips for today" or so. Unlikely betting on other sports, in horse racing tipsters are more like fortune tellers. You don't need that.
What you most definitely need to do is study. Learn for example how to read the racebook and the detect mistakes bookmakers often do. Finding the opportunity in every bet is a common thing in professional betting, but horse racing has an added value.
Professional betting strategy for basketball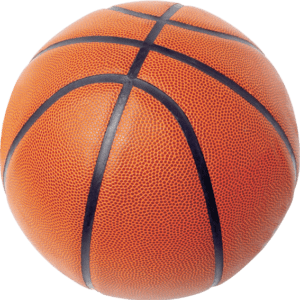 Hardly a professional betting tip, but do take a good look at lineups before placing your bets. In basketball more than every other sports odds can be changed in a blink of an eye when the lineups will be announced. So, don't be hasty when you see odds that might surprise you. Probably the book knows something more than you. Especially in NBA regular season, a team on the road might choose not to have all its key players available for all games.
It goes without saying that most basketball punters prefer to play at NBA matches. Especially the postseason games. But European matches – Euroleague games – for example, can offer great betting opportunities. As long as you can be aware of the fundamental differences between the game on both Atlantic coasts. For example in Europe, home-court advantage is an actual thing. Of course, the best team will win in most cases, but a stronghold will play its role in the determination of the lines.
Professional betting system for tennis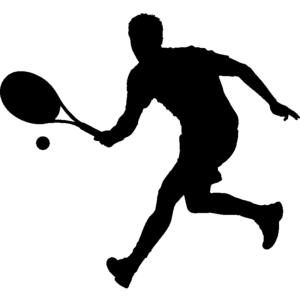 There is a special feature that makes tennis betting so much interesting. And profitable too. Its high volatility. Inside the tennis sportsbook, there are too many hidden opportunities because of that. Especially in the in-play part of it. And professional punters gain money following certain paths. For example, many bookmakers – those called soft – often make mistakes at odds. Having an account on a betting exchange or a bookie that specializes in tennis gives an accurate view of the market. And thus exploit the difference on their behalf.
Note that many bookmakers don't really enjoy losing money from these practices. So they set limits for players. That's why professional bettors prefer to maintain accounts on betting exchanges.
But the biggest and more often opportunities present themselves at live betting. For example, it only takes a break on one set to tumble the odds of favourite. The professional bettor is an experienced one. And more important calm. This simply means that he can get more money from this game. As long as he is prepared and well informed about the two competitors and their style of play. Statistics of course will be an additional help to that.
Sports betting professional guide for Motorsports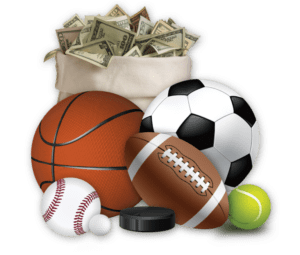 Betting professional needs one thing. Absolute knowledge of the rules. Betting in motorsports is far more important than in any other type of betting Note that when we mention motorsports we include a number of different races. There are for example the F1 races, the NASCAR, the MotoGP and many more.
Many people think that the final result of a race is determined by the driver's ability. They are the superstars after all. Don't get us wrong. Driver's talent is important, but the races and the champions are won by well-trained and skilled teams. The strategy of a punter is starting from the understanding of the team's strategy. Especially in Formula 1. An accident at a pit stop could put the favourite prevalence in jeopardy.
When it comes to MotoGP races an experienced, professional bettor doesn't wait for the race to start. He puts his first bets before even the championship begins. Not by luck of course. To be able to place a bet on a championship winner or a win in a single race means that you already did your homework. And have all the needed elements to support your choice.
Betting tips professional for Boxing/MMA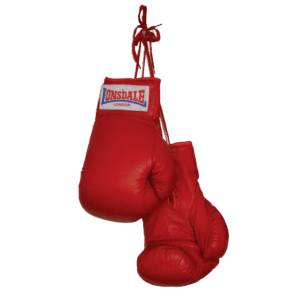 The first rule about betting on Boxing on Mixed Martial Arts is to open an account in a betting exchange. Given that you already have made your research and learned everything that can be useful, you can use that knowledge in your advance. But why open an account on an exchange and not to a normal bookmaker?
Because the best strategy ever for professional bettors is to be the bookmaker. Too many punters choose to place a bet when there is a big fight or a special match. Of course, the vast majority of them don't have a clue. They just read the headlines. They can all finance you if you play it well.
What experienced punters do is wagering on lines that will seem fair to everyone. Simply because they compare it with what bookmakers offer. But they are wrong. At least most of them. Your job is to convince them that what you offer is a big chance. Do that and more than the half job is done. The rest are in the fists of your champion.