Brokerstorm.net – Who we are?
Brokerstorm.net sports betting broker is a renowned site where players worldwide can quickly sign up. That will give you access to numerous bookmakers and betting exchanges through a single account. You will find your go-to operators and start wagering no matter which player type you are. What's more, you may rest assured that in Brokerstorm.net you can play at offshore bookies and betting exchanges without typical limitations. That happens because we practically place bets on your behalf.
Furthermore, you can take advantage of well-established sportsbooks for professional or recreational bettors. Be sure that you will enjoy the best odds on the market, a high stake limit, and an abundance of bonuses. As for Brokerstorm.net online betting exchange sites, you can primarily enjoy lower commission rates such as 2,5%. Moreover, you may deposit however you wish as we offer a wide variety of payment methods for your convenience.
So, stay with us if you are a bettor searching for the right platform to start wagering with the lowest margins or on betting exchanges with low commissions.
Brokerstorm.net Online betting exchange –  What Do We Offer?
By the time you create your account at Brokerstorm, you will instantly benefit from our offering of three distinguished betting exchanges. Each one comes with significant advantages to elevate your betting experience and skills. These sites have several things in common, meaning that as long as you keep wagering with them, you will enjoy a friendly approach to bettors that are long-time winners.
You will not face the typical limitations and you can gain the advantage of anonymity and security which are unparalleled. The pros certainly don't end up there. Another great thing is that you will not face a geographical limitation. That means that you can access the best exchanges without any unpleasant surprises.
Winfair24: Talking about betting exchanges, our latest addition is Winfair24, a user-friendly operator. It comes with relatively modern and amazing features making the whole betting experience unique and enjoyable. In reality, Winfair24 is a platform matching the needs of both professional and recreational bettors. You can enjoy many great features such as cash-out, which is available both on desktop and mobile. It also comes with no limits on deposits and withdrawals and an abundance of markets to bet on.
Orbit Exchange: It is yet another great choice, powered by Betfair. This means that bettors can find the same markets, odds and liquidity as Betfair. In the operator mentioned above, through Brokerstorm.net spread, betting with crypto is also available. You can easily open and monitor your positions without much hustle.
Whitehorse: Another "clone" of Betfair is WhiteHorse, a renowned betting exchange specializing in horse racing lay betting. Something quite amazing if you consider the fact that no other ''clone'' of Betfair offers this feature. The pros don't end up there as you will benefit from identical markets, great odds and in-play betting.
Brokerstorm.net sports betting broker site brings great options when it comes to betting exchanges and an array of sportsbooks. Among our selected Asian bookies, you may find PS3838 which is, without a doubt, the best sportsbook for the professional punter. It offers high odds, Asian handicaps, high limits, low margins and high-end security.
It offers matches with better odds and limits on American sports like Basketball, Baseball, American Football and Hockey. Furthermore, with Brokerstorm.net Asian handicap betting platform, you will bump into AsianStorm. That's the most advanced sports trading platform. A fantastic tool allowing you to check market odds for all available events.
We may have given you a slight idea of what Brokerstorm.net offers in betting exchanges and sportsbooks. However, according to our expert opinion, we need to thoroughly analyze the betting exchanges. In that way, we will help you understand that our services suit you and your game. You will also find out that it's worth opting for them instead of a typical bookmaker. To put it simply, a betting exchange is a site where you can bet on specific events.
Nonetheless, you have the same opportunity to bet as a regular player (back betting) or act as the bookmaker (lay betting). Practically you buy and sell the outcome, and you can trade in real-time throughout each event. Trading will help you either to cut your losses or gain profit against another player who placed an opposite bet. Another difference between regular bookies and betting exchanges is that the first-mentioned fluctuate their margin by offering less efficient odds.
In contrast, the latter generates revenue by charging a small commission on players' profits. Typically, this commission can reach up to 5% however, typically is about 2% – 3% in most exchanges. In our dedicated section of betting exchanges reviews, you may find useful guides. They are made to help you with everything there is to know about betting exchanges. This way you will get the necessary help to start playing better and certainly start making a bigger profit.
Brokerstorm sports betting broker: How do we operate
Brokerstorm.net is a sports betting brokerage agency. Before explaining what we do and how we work, we want you to know that our primary goal is to make your sports betting life easier. From our side, we act as intermediates between you and the Asian bookmakers/betting exchanges. We can guarantee safety and anonymity.
We can practically offer you the opportunity to open a single account. Through the latter, you get access to numerous operators all at once. That will help you get the best odds on the market. Generally, the benefits of using Brokerstorm.net online betting exchange are countless.
You may access bookies offering great odds that you wouldn't get otherwise due to limitations. In addition, you get to bet on trusted bookies that are geographically locked to your country. Another fact making your experience better is the variety of the Brokerstorm.net payment methods. You will only have to deposit in one platform, saving you a lot of time.
Apart from that, in the Brokerstorm.net Asian handicap betting platform, you'll get the best deals and offers from across the market. We may have covered the basics of how we operate and the benefits of opting for Brokerstorm.net. In the meantime, we've already prepared a broker's go-to guide if you wish to learn more.
Win more with the Brokerstorm.net Asian handicap betting platform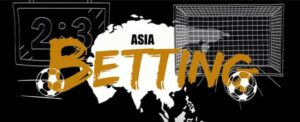 Asian handicap is a challenge for many bettors as it is vital to have a good strategy and tactical approach to gain profit. It is a way of betting that is mainly used in football, tennis and horse racing. Handicap means that one team has an iconic lead over the other, generally based on the spread betting theory. An Asian handicap is simply goal spread betting on football. It is quite popular as it eliminates the frequent outcome of a draw in football by giving a handicap or a head start to a team by several goals.
The Asian handicap at first glance looks complicated but in reality, it is simpler than most bettors think. In Brokerstorm.net you may benefit from a variety of spread bets such as Asian over-under, typical Asian handicap with a 0.5 or 0.25 spread and in-running Asian handicap. All of them can help you utilize over/under results. Since the types of Asian handicaps vary, you need to know what is your benefit by choosing to wager with an Asian bet.
As you probably know, the Asian bets are divided into three categories:
The basic Asian bet is a full goal handicap that consists of only whole numbers (+1, +2). This means that a draw is possible, and your stake will be returned in this case.
The half-goal Asian handicap looks like +0.5, +1.5, +2.5 etc, and besides eliminating the possibility of a draw. It also reduces the number of possible outcomes from three to two.
Last but not least, the quarter goal handicap is a combination of full and half goal handicaps.
In this case, your bet is split in two and the one half goes to a bet of +1 or -1 and the other half goes to a bet of +1,5 or -1,5. With the quarter goal handicap, your bet can end in more ways than two. In any of the aforementioned Asian Handicap bets, there is always a possibility for a half win or a half loss and it is a huge advantage for every punter.
In Brokerstorm.net sports betting broker, we urge you to opt for Asian handicap betting as you'll increase your winning chances to 50% and get higher odds on favourites. On our site, there are even more pros to boost your experience. In Brokerstorm.net spread betting with crypto is an option that even many skilled punters ignore. Thus, except for these available betting choices for your convenience, we've prepared a thorough guide where you'll find everything there is to know about Asian handicaps and how to use them.
Find the top professional sports betting guide at Brokerstorm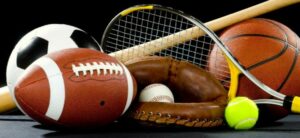 Here in Brokerstorm.net, we know that professional players tend to search for the higher odds and a wide selection of betting markets. Above all, players want a bookmaker or a Brokerstorm.net online betting exchange that won't limit their accounts to arbitrage. Indeed, arbitrage betting is based on analysis and calculation. Pro bettors use it to gain sure profit mathematically. In Brokerstorm.net, you will never face that kind of issue. That is because we focus on providing a unique experience to long-term winners and pro punters.
In our platform, you'll find operators such as WinFair24 and PS3838 that, besides their higher odds and lack of limitations, they offer through Brokerstorm, io spread betting with crypto. The latter is also a popular option that more and more punters benefit from. Aside from cryptos, you can find an abundance of Brokerstorm.net payment methods to deposit and withdraw funds from your account. You can complete your transactions through Skrill, Neteller, MuchBetter, Astropay, EcoPayz, Jeton, Revolut and of course bank transfer. If you seek to become a pro player, you'll find more regarding advanced betting systems in our pro punters section.
Beginners' online betting guide corner at Brokerstorm.net
Over the last few years, we've seen that online sports betting, in general, has increased in terms of revenue worldwide and become the favourite pastime for millions of people who are newcomers in their majority. Here, at Brokerstorm.net we are more than happy to introduce you to a more modern way of betting that is popular and profitable. Brokerstorm.net online betting exchange can help you understand how you can benefit from gambling at online exchanges and Asian handicaps.
Since this might be something unknown to you, our team of experts is here to explain in-depth to every beginner the theory and practice of every aspect we mentioned earlier. You'll learn not to be intimidated by a large wager as we've prepared a betting exchange beginners' section where you will learn about advanced betting systems and the pros and cons of betting exchanges, Asian bookies, and the concept behind spread betting.
Brokerstorm spread betting with crypto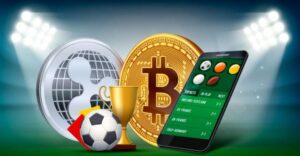 Many punters want to benefit from payment methods that ensure their anonymity and help them bet under the radar in recent years. For many of them, e-wallets will always be the first option. However, we've seen that cryptocurrencies have become widely popular among regular people and bettors. Should you choose Brokerstorm.net sports betting broker you will be able to trade with almost all kinds of cryptos such as Bitcoin. There is no doubt that besides anonymity, you won't pay any additional fees, you won't face any typical restrictions and there won't be any rate fluctuations.
Now, before trading with cryptos and placing your bets, you have to follow a certain process, and the first step towards this is opening a crypto account. You can choose from any of the numerous platforms such as eToro, crypto.com etc) that are now available. Simply register to open an account, and you will get a digital address which connects to your account.
Then you will have to complete the verification process. As soon as you are done, you can buy some coins, thus opening a position on the exchange market. After that, you will be good to go. But before completing your first transaction at the exchange, make sure that you'll buy a coin accepted in the betting exchange or bookmaker you wish to play.
Brokerstorm.net Asian handicap betting platform is here to help you deposit and withdraw your funds easily with Bitcoin. After all, it is the most used currency and is widely accepted in most Asian bookies and betting exchanges. We can understand that you may find it difficult to begin your transactions with cryptos. Nonetheless, the benefits they offer are immense, except for the ones we mentioned a while ago, you have to know that all the transactions are completed instantly and you will save a lot of time by trading with them.
In case you are still reluctant, Brokerstorm.net customer support is here to address all of your concerns, answer your questions and resolve recurring issues. On crypto betting pages, you will easily learn all there is to know on how to bet with cryptocurrencies and which of them are more friendly for betting.
Brokerstorm Payment methods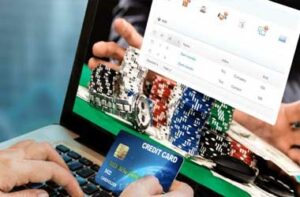 Nowadays, the payment methods available on betting exchanges and bookmakers are abundant. Brokerstorm.net sports betting broker offers you a wide array of payments to facilitate your transactions. These comprise Skrill, Neteller, ecoPayz, Jeton, Muchbetter, Astropay card, Revolut, Bitcoin, and bank transfer. In our renowned platform, you can check everything you have to know about the available payments and currencies they offer which are EUR, USD and GBP.
Suppose you top-up your accounts using Skrill, Neteller, MuchBetter or Astropay card. In that case, the minimum deposit is €50 or currency equivalent and the same applies for withdrawals.
On the other hand, if you are a classic punter and want to make your transactions via bank transfer, the minimum deposit is €150 for both deposits and withdrawals. In Brokerstorm you have the chance to make unlimited free transactions as we charge no commission on deposits.
Moreover, 1st withdrawal per month is free, whereas the 1,5% fee applies to more than one withdrawal. No matter which one you will opt for, you need to know that all transactions' completion will take approximately up to 4 hours. However, it might take between 2-5 business days for the funds to be available in your account.
Talking about Bitcoin, you need to remember that that's not the case when it comes to transaction speed. The latter is instant since there is no intermediate. Added to that, there is a lack of transaction fees and you can withdraw your funds in no time. Even if we briefly explained your payment options and transaction times, you can easily navigate through the payment methods section. From there, you may learn more about each payment system. If you have any additional questions, Brokerstorm.net customer support will gladly assist you.
Brokerstorm.net Customer Support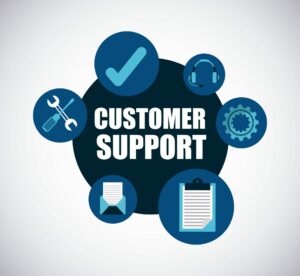 Brokerstorm.net online betting exchange provides exceptional customer support available in English. We are here if you want to address any concerns, resolve an issue, or submit a complaint. If you seek any of those mentioned above, you can navigate through our site and go to the relevant "Contact Us" section. You can submit your questions simply by putting your full name, and your email, writing your inquiry and eventually submitting it.
Our experts will try to reply in no time and answer your queries. Besides that, you can follow the same process via live chat as well. On the bottom right corner of our main page, you can click the relevant live chat button and ask us anything you wish. We reassure you the response will be prompt!
Nonetheless, before doing so, you may find your answer in the FAQ section. There, the most commonly asked questions are answered, saving you time. Further, we have an additional "Other Questions" section where you can learn other important aspects such as data protection and cookies management. Brokerstorm.net Asian handicap betting platform brings everything you need to make your game simpler and unhindered. In our customer support section, you will find out everything about how a communication channel works and use whichever suits you best.
Brokerstorm Betting News
In the betting world, the surest thing is that everything can change in a moment. To be more precise, we are talking about the gambling status of each country. So you need to know everything that has to do with changes in regulations. Brokerstorm.net Asian handicap betting platform knows the importance of staying in touch with what happens in Latin America. For that reason, it brings you betting news and changes which could potentially affect every punter. We've seen that more and more countries take a serious approach to regulate their domestic markets.
Luckily, most of them are quite open and give offshore bookies and exchanges opportunities to operate without restrictions. However, it would be best if you were up to date regarding any regulatory changes in the online sector. It would also be great for you to be aware of the latest news in the betting industry. Thus, we took the initiative and created a relevant section with industry news. In that way, you can learn everything there is to know.