Honest betting review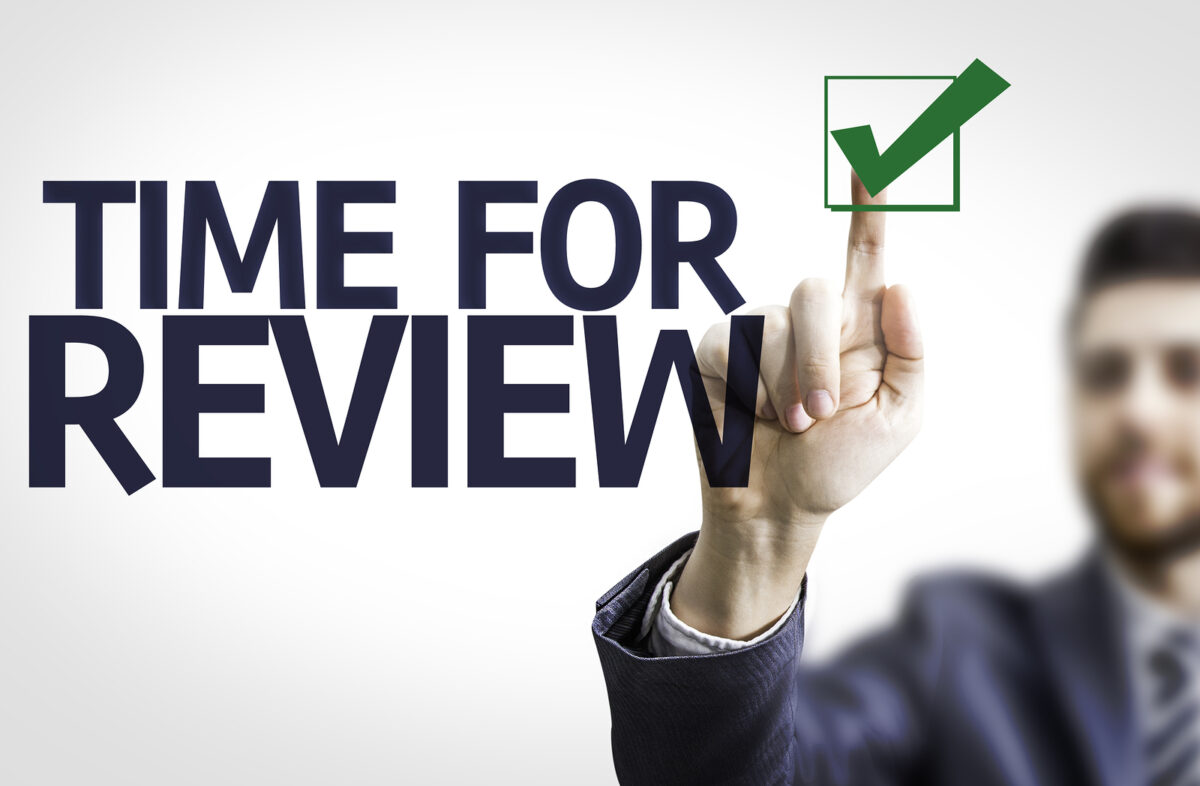 As we've seen in these recent years, all punters have an abundance of sports betting sites to choose from and wager regardless of their betting level. The first step before choosing an online bookie, betting exchange or broker is to conduct a betting review. You have to thoroughly search in detail all the pros and cons of your selected operator before putting your money there. Definitely, great odds and bonuses might be good at first glance. However, there are many other significant factors you need to examine in detail in your sports betting review.
Thanks to our sportsbook betting review, you will be able to distinguish what separates a legit operator from a scam one. You will also learn why it is necessary to do this kind of review. It also is important to understand how we do the review ourselves. Apart from that, you will get an in-depth analysis of what are the essentials of a complete bookmaker or a broker betting review. Finally, you will learn the things you need to notice about every important sector of each site. Moreover, through each betting review you will get to know which spread betting sites you can trust. Stick with us and learn everything there is to know.
How do we do our sports betting review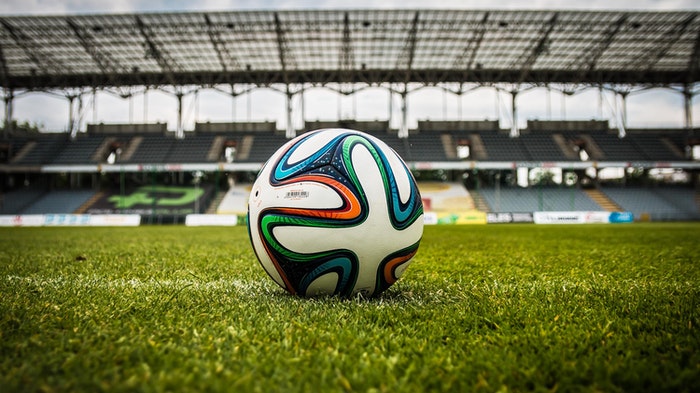 You might have been wondering how can we do an honest betting review. Or even what is the procedure behind that. To begin with, you need to understand that we ourselves are bettors. Therefore every betting review is made for the benefit of every player. After all, we share the exact same passions. Now, there are many variables we examine when doing a sportsbook review. The reason behind that is that we want to ensure that these have been made in-depth.
The first thing we have to do to complete our betting review is open an account and before every other step, the second one is to read carefully all the terms and conditions. This way, we make sure that there are no hidden terms or pitfalls. Typically, we can check several specific categories in order to properly understand how the bookie operates. According to our opinion, a good sport betting review comprises specific essentials.
First of all, you have to check the general information and by that, we mean that it is necessary to know if this operator holds a license from a distinguished gambling authority like MGA or UKGC. As you can understand, these sites will most likely receive a better rating due to their reliability. On the other hand, sites with other licenses will be treated more cautiously until they gain our trust.
Our next step in our research before writing our betting review, no matter if we are doing a bookie or a broker betting review, is to check for the available bonuses and other offers. Surely, the most important one is the welcome offer and we always check for transparent terms and conditions before going to our next step which is the deposit. Again before topping up our account, we have to examine the variety of payment methods this betting site offers. A well-established bookie will offer you not only diverse deposit and withdrawal options to choose from but also some local payments as well. In this case, we will give them extra credit for it.
Added to that, we need to notice if there are any extra fees tied to any of the available payment methods. If we are ok with our deposit, we will start placing our first bets. To be fair with our rating  at our betting review, whether we are conducting a bookmakers' betting review or a spread betting companies betting review we have to try both pre-match and live betting as well. That way our review will be more complete.
To complete our review there are two extra steps we have to take into consideration. The first one is the operator's customer support where we have to examine their speed, efficiency and variety of contact methods such as live chat, email, telephone or social platforms. Lastly, we need to request our first withdrawal and the transaction speed is of the essence. Nobody wants to play at a site where it will take a week to receive his earnings.
Why is a sportsbook review necessary?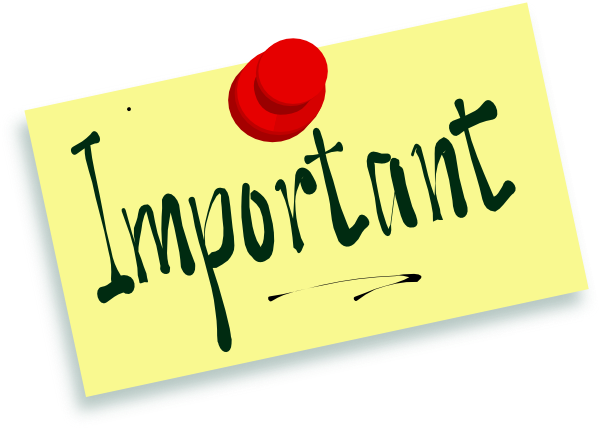 As we mentioned above, a sports betting review is more than necessary as you will find many websites promising great odds, top-notch bonuses and fast payouts without delivering any of these promises.
So, in order to avoid unpleasant surprises, every single punter needs to do a betting review, evaluate an operator and go through a trial period. Every step we wrote down above is vital to gain the best betting experience and get the best value out of it. We only evaluate every betting site through our long experience wagering on it, in combination with existing players' comments and ratings submitted so far. Nobody can do a meticulous and honest betting review without personally testing each site for a big period of time.
In order to be entirely sure regarding a bookmaker or a broker betting review, you need to take into account several things that are necessary such as the value of its offered odds, the speed and variety of the transactions and of course, the customer support. Among these, there are many other aspects to check during your bookmaker review such as the bonuses, mobile-friendly interface and definitely the regulatory body that supervises the site.
What do we check during our betting review?
Throughout our sports betting review, we have to examine some essential sections of each operator in order to cover each one of them and be entirely sure of our selection. Certainly, these aspects vary but we always have to ensure that every review has been made in-depth.
We start our betting review from the very beginning of our encounter with a betting site/exchange or a broker. It's important to take time to complete the registration, KYC process and even read the terms and conditions. And that's just the beginning of our sportsbook review. Below we will break down every single parameter so keep with us and learn more.
How easy it is to complete the registration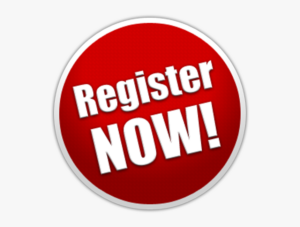 In order to start placing bets, registration with a sports betting operator is necessary. The sign-up process is being made for legal reasons, not only for the betting review we conduct. Nonetheless, your sport betting review should examine how quick and easy the registration process is. We've seen that in many countries, you should provide documentation such as your personal ID or a passport. This is not necessarily bad. In most cases, this is determined by the requirements of the legal authorities and it is a sign of transparency.
Time needed for the KYC to be completed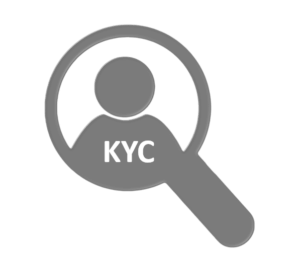 Many betting sites claim that their KYC process takes place instantly. However, based on our experience, we've hardly seen it. Most sites perform the KYC process manually. So, it might take more than a few hours or even days before you complete your verification. Of course, that will affect on the request for your first withdrawal.
No matter what, stick to operators that make it clear in their Terms and Conditions that all withdrawals are completed within a short time range. Preferably less than 1-3 business days.
Deposit options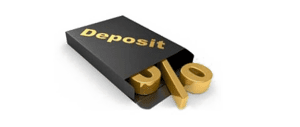 Since we are here to do an honest betting review, we cannot fail to mention another very important factor. We talk about the deposit options. A wide array of payment methods largely contributes to the appeal of an online sportsbook or a betting exchange. A top operator will offer you a variety and diversity of deposit options to choose from. If you see the most-known payments like debit/credit cards, bank transfer and well-known e-wallets, then you are good to go. Should any local payments be available and there is a lack of fees, we give an extra point to the operator.
Number of sports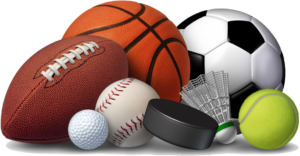 When sports betting is our favourite pastime or even our profession, it is crucial to get the best out of each site in terms of sports variety, otherwise our betting review will not be complete. Luckily most operators provide a large selection of sports. Even so, when you are doing your own sportsbook betting review or broker review, you have to set a minimum of 30 sports per operator. This number will have to be your drive in order to demand the best offering for your money each time you consider wagering.
Number of matches in each sport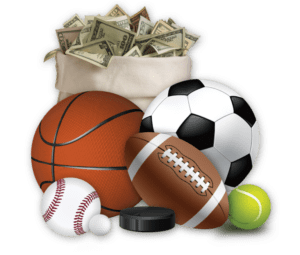 Apart from the aforementioned section of your betting review, there are more. You have to consider the number of matches that each operator offers. Keep in mind that well-established bookies, usually offer more than 900-1000 events on a daily basis. These are spread between popular and niche sports like football, basketball, tennis, horse racing or cricket, greyhounds, table tennis and ice hockey. Whichever of these you might select, the most important thing is to have many choices at your disposal.
Odds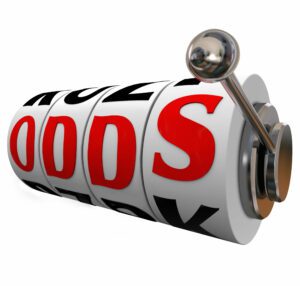 Whether we are talking about bookmakers or spread betting companies review, one thing's for sure. Most-known online bookies besides an abundance of sports and markets to their players, also offer a great payout on every sport.
To put it simply, a good payout rate at any sports betting operator should be somewhere between 92% – 96%. The easy part is to find a high payout in football games. However, note that there are big discrepancies in less popular sports. Another discrepancy might occur on live betting. That's a section where each operator tries to increase the vig. Thus decreasing the payout rate.
Live betting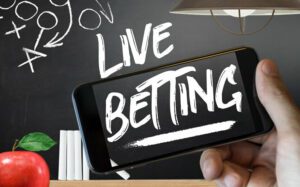 As we mentioned a while ago, many betting sites tend to offer low payout rates to their players in live betting and this is not something you can ignore. If you are a recreational bettor and don't have much experience with the market lines and complex bets, you need to know something in particular.
About 80% of active bettors have been playing via their mobile phones. Hence, here applies that speed is of the essence as live betting must give the opportunity to each player to place a bet instantly within a few seconds.
If there are any special markets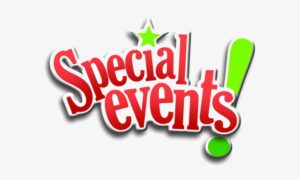 When a betting site offers you special markets, it's something you need to value. The reason behind that is that they are not that common. By special markets, we mean several things. For example, many operators offer betting on special events such as the Eurovision or the Oscars.
Others offer outright special bets which combine selected markets for which your odds can be boosted. In any case, always check for special bets/markets and get the best out of it.
Customer Support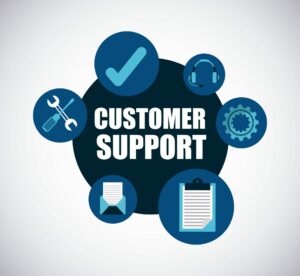 A quick and efficient customer support team always improves a bookmaker's review ranking. Not only that but also improves your betting experience overall. In our opinion, these two aspects must also come with diversity in communication methods. A great operator in everything related to customer support must provide every classic method like telephone, email, and live chat. But it also would be great to offer several other social platforms such as Skype or Viber.
In all of them, the response time should always be instant. It goes without saying that if you bet online, you must receive a fast response to any query. It is also essential for every customer support team to have a deep knowledge of your question and respond effectively.
Withdrawal Times

Withdrawal times are usually a hard puzzle to solve for both operators and players. No matter what, you should always stick to betting sites you have examined their withdrawal times. We do have to mention an acceptable time frame regarding withdrawal times. That would be that every withdrawal should complete in less than 24 hours in cases of debit/credit card or bank transfers.
On the other hand, when talking about e-wallets, the transactions should be instant as the amount appears instantly to each account.
Bonus/ Offers availability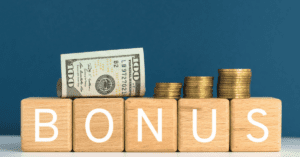 In order to have an efficient betting review, you have to inspect every kind of bonus available in your selected bookmaker. More importantly, we know that the major bonus we are always after is the Welcome Offer. So how can you distinguish a good from a bad sign-up offer you might ask.
Well, at first, we search for transparent terms and conditions with normal wagering requirements. Apart from this offer, keep in mind that most bookies come with a plethora of other bonuses. Namely, free bets, reload bonuses and cashback are your go-to guide when reviewing a bonus.
Mobile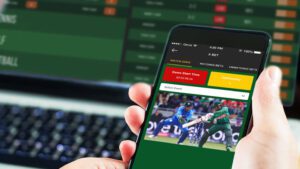 Last but not least, we need to review an operator's mobile interface. Thankfully, in recent years there is a huge evolution in mobile gaming and this affects online gambling as well. Search for sportsbooks that come with a renowned mobile platform or even better a dedicated mobile app.
Since about 80% of bettors use their mobile phones to wager, you can easily understand that it is not acceptable to struggle by using one of them. It is essential to select a bookie where you will be able to place your bets with no more than a few clicks on your device.
How important is the spread betting companies review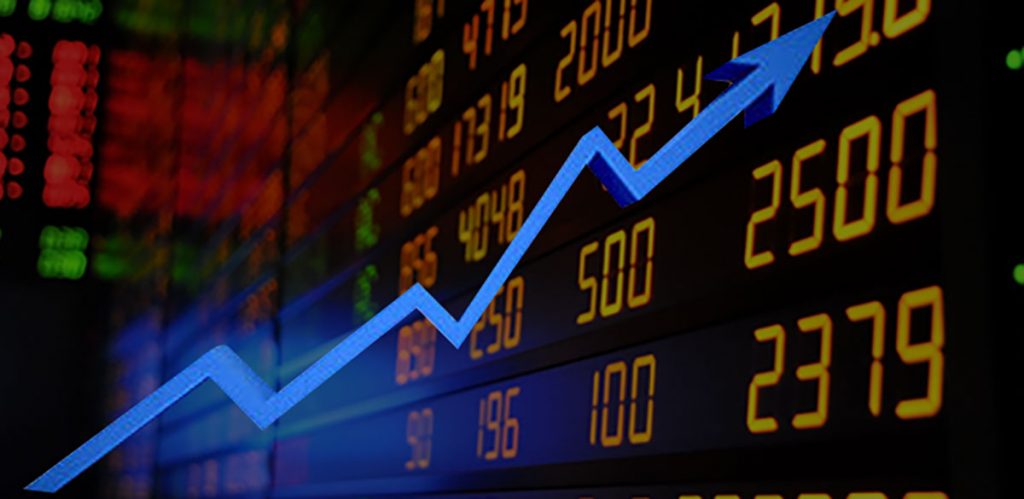 Spread betting is a completely different type of wagering than fixed-odds betting or Asian Handicap betting and it is more similar to trading at the various financial markets. This betting type requires the punter to think and act as if he was trading in a stock exchange.
If we were to do collimation, we would say that every sports betting market like goals, corners or cards acts like shares or a foreign currency where there are constant ups and downs. To put it simply, it might be more difficult than you think to do a betting review, nonetheless, there are some major aspects to take into account.
At first, you cannot do an honest betting review in your selected spread betting operator unless you talk about the available lines and markets they offer. As it happens to bargain with shares in the stock exchange, in spread betting you deal with various outcomes in sports. All these markets are the goals, corners or yellow cards in football betting, whereas in basketball you bet on total points, points difference and rebounds.
Since more markets are practically offered nowadays by sports betting operators, spread betting is constantly gaining more attention. Of course, that is something that has to be noted in our betting review. Punters have a big offering at their disposal when it comes to different sports and markets available to bet on spread.
Typically, when talking about available lines in our sportsbook review, you have to know that every bookmaker always offers two of them in spread betting. For example, let's say you decide to bet on a football game. The basic lines for goals are usually 2,5 for the selling price and 2,7 for the buy line. On the other hand, in a typical basketball match, the points spread can be 160 for the sell line and 163 for the buy line.
So, take into account that you have two available lines per market. It is necessary to opt for a bookie that provides more available lines in an abundance of markets. As you may understand, that will make your life easier. Your sports betting review should reveal to you the spread betting operator coming with an abundance of available markets for an event. Try to search for sites that offer more than 100 markets.
Ultimately, your sport betting review can reach a conclusion when you have found the proper odds on Asian Handicap for both pre-match and in-play. Luckily, in spread betting sites you don't have to deal with the typical Asian Handicap lines.
You just have to choose between two spread betting lines. However, when you buy or sell a specific line, you take a greater risk of a bigger win or a bigger loss. At least compared to the typical Asian handicap betting. So, as you can imagine, you will either find an operator with the best odds on AH betting pre-match to bet on the spread or do your broker betting review and select an Asian bookmaker to gain better in-play odds.
The importance of broker review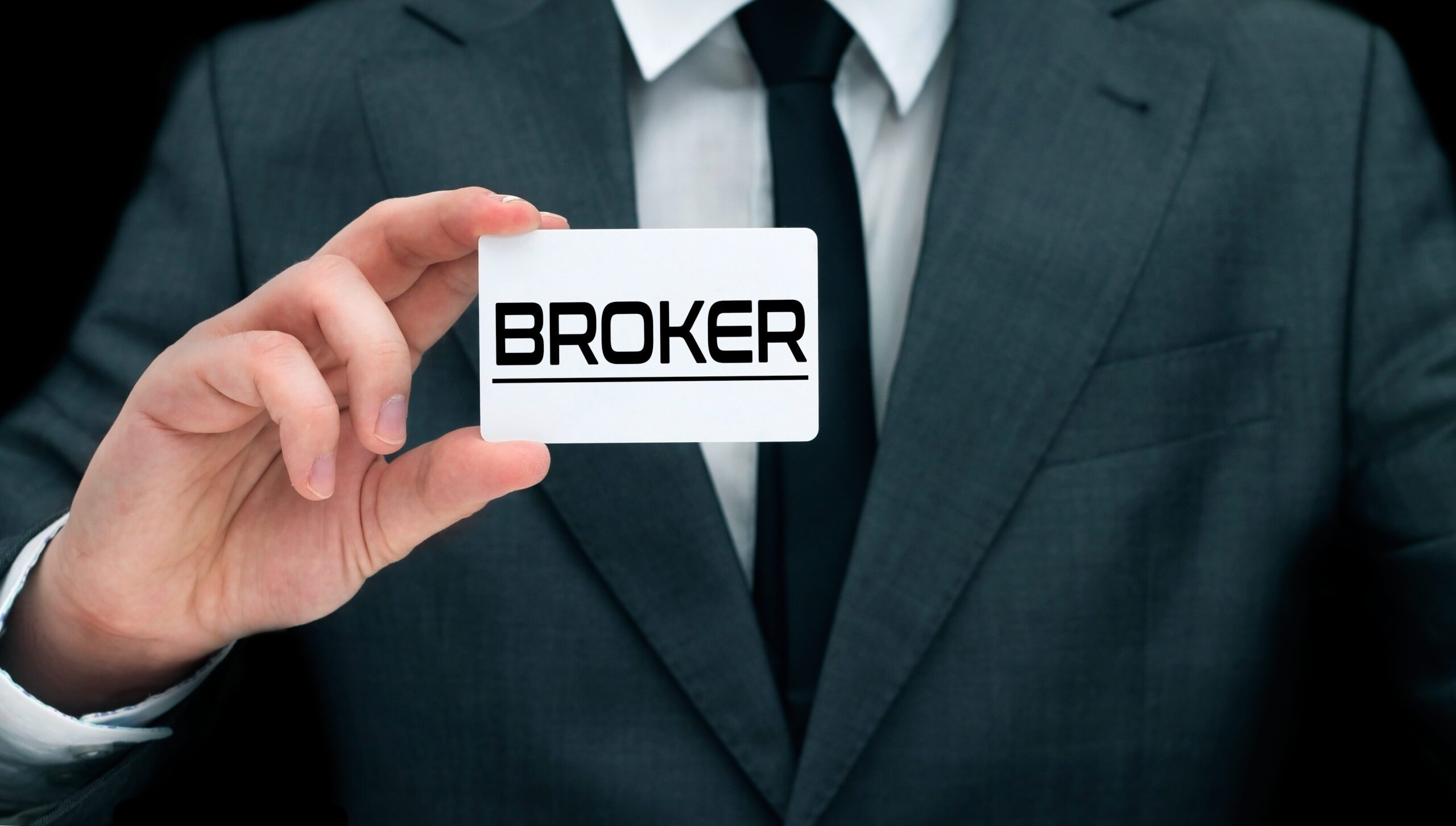 Now as we slightly mentioned in the section above. When you do a betting review you always have to think about what player type you are. That will occur depending on your preferences and experience. For example, let's take as an example you are considered an experienced punter. And also you are keen on Asian handicap betting or exchange betting. So, you have to think of opting for a broker. There are plenty of advantages to opening an account at a brokerage agency. After all, they practically do the hard work for you.
If you want an honest betting review, it is crucial to think of your need for live betting. You should get high odds and many markets on the latter. Well, a broker practically checks these services on your behalf. You only need to open a single account with them and start wagering at different betting sites. In Brokerstorm.net we constantly check the bettors' opinions to become better. After all we want to offer abundant and diverse operators from exchanges to Asian bookies.
What's important throughout your sport betting review on brokers is the available sites you can access. Besides their offering, we keep on checking on a daily basis their deposit options and withdrawal times. Complete sports betting review should rely on the fact that the bettors need many deposit options.
These options have to vary from the classic bank transfer, debit/credit card deposits and certainly e-wallets. All that provided that you will not pay any commission for your deposit. In closing, perhaps the third most important part of your sportsbook review. The feature to come after the big odds and available markets should be the quick payouts.
You have to opt for a broker that guarantees fast withdrawal times. The latter should take between 1-3 business days to facilitate each transaction. We know how inconvenient can be when you've requested a withdrawal and have to wait for many days. In fact, sometimes it might even be a week before the funds appear in your balance. In Brokerstorm we complete every transaction in a few hours. After all, we want to constantly operate on behalf of the player.