Sportsbook for professionals
with fantastic odds!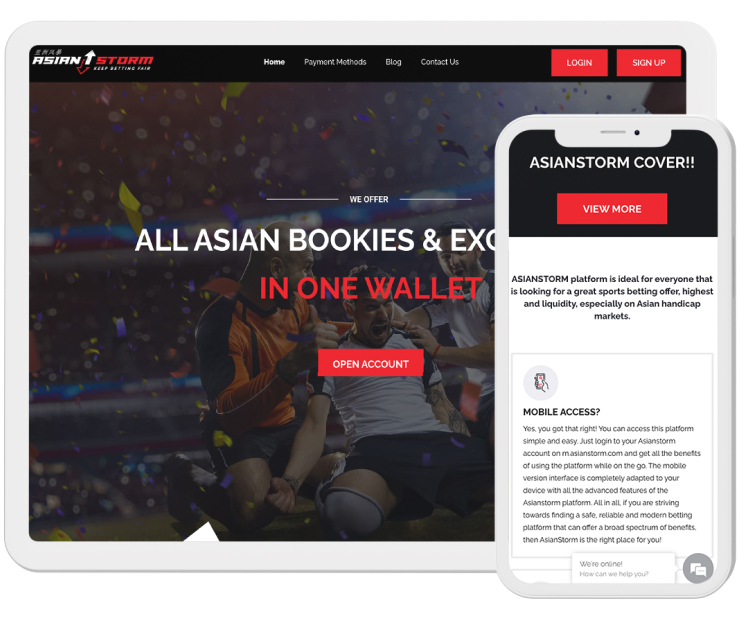 Asianstorm is the most advanced sports trading platform. Asianstorm is an amazing tool as it allows you to check market odds for all available events while logging into a single account. At Brokerstorm we focus entirely on providing a world-class execution platform and alsogives you the super-convenient ability to place your bet with all available bookies in a single click!
We are sure that every punter wishes to have this kind of tool, but we save it for the professional ones that can derive the most benefit from it
Ask us for an
Exclusive Trail!
Our team will be happy to provide you with a demo account in order for you to test and explore our products
Contact us

Should you have any further concern or query, feel free to contact Brokerstorm customer support to receive a friendly, fast and profes.netnal reply using any of the following contact methods:

EMAIL
info@brokerstorm.net

SKYPE
info@brokerstorm.net

ONLINE CHAT
07.00 to 23.00 UK time zone
CHAT NOW