Crypto betting

It has now been more than a decade since Bitcoin was declared the currency of the future. The future is now! Along with other successful cryptos, it has taken online transactions by storm, its value has skyrocketed and more people turn their backs to traditional monetary transactions daily. We are living in the era of an economic revolution, because of cryptocurrencies and this has certainly affected the betting ecosystem. Online betting with crypto has entered the mainstream and those bookmakers who still avoid blockchain transactions will soon either jump on the bandwagon or enter obscurity.
This might sound like a bold statement and in some ways it is, but in this article, you will find out how and why the sports betting crypto culture is here to stay. We will explain in detail what is betting online with Bitcoin. See here how to use the most popular cryptocurrencies to play and in particular how crypto spread betting works. Read how you can use your favourite crypto coin to bet on your sport of choice and analyze it in detail. Also, find out the difference between using cryptocurrencies on a traditional bookie or an exchange. And of course, we will answer the most important question of them all. "How will I win at sports betting with crypto". Stay tuned and read carefully to find out
What are sports betting with crypto?
Crypto betting is no different than placing your bets with traditional money. What changes in the actual banking method? You are using a decentralized currency, what is known as crypto, avoiding banks, credit cards or e-wallets altogether. That being said, there are two ways you can make your online method with crypto.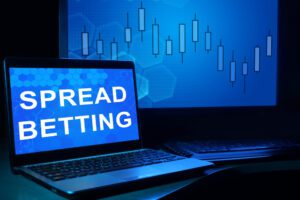 Some operators will let you do your crypto spread betting (we will dive deeper into spread betting in a while) with cryptocurrencies directly. If you make your deposit with Bitcoin, to use the most popular crypto as an example, your bankroll will be shown in Bitcoin. Other companies will convert your money, deposited in crypto, to a FIAT currency (government-issued currency, which could be dollars, euro, or pound, depending on the company itself).
If you choose a crypto sports betting exchange that uses the latter method, you will still be entering the world of crypto sports betting, but your bankroll will show the amount in the traditional currency of your choice.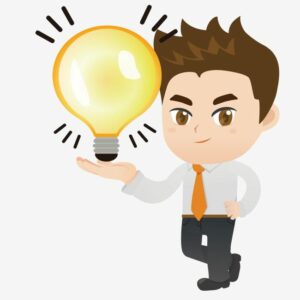 The most important thing to remember is that the most established and the best upcoming exchanges and online sportsbooks will let you use cryptocurrency to make your banking transactions. You will be able to deposit and withdraw money in crypto.
Just make sure that the operator you have chosen supports the crypto of your choice. Visit the company website, or read our reviews, to see which currencies are supported by each bookie. The bigger operators, usually support all major cryptos, like Bitcoin, Ethereum, Litecoin, Dogecoin, Monero, or Bitcoin Cash.
Crypto spread betting with the most popular currencies
Spread betting is one of the most fascinating ways of playing. Betting on an Asian handicap will transform a sporting event into a two-true outcome market. This offers is the perfect scene for an arbitrage bet and this is where a good broker service, like Brokerstorm.net, can come in handy.
If you find that market, where a win can be ensured, why not make this transaction with cryptos? That goes for any kind of sports bet. Online betting with crypto, or crypto betting for short, is a brave new world for punters and it is an exciting one. We will analyze every major blockchain-based currency and how it translates to wagering on sporting events.
Betting with Bitcoin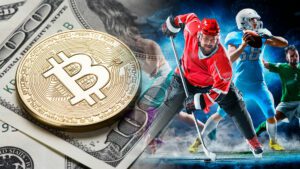 Bitcoin is the oldest, most popular and most valuable decentralized digital currency. It is around since 2009, when it was released as open-source software, and has taken the internet by storm. More and more bettors regard it as their favourite sports betting crypto.
Most legit sportsbooks and betting exchanges accept it. If you make a banking transaction using Bitcoin at an exchange, it will either be converted to a FIAT currency, or your bankroll will be shown in Bitcoin, using the code BTC (or in some rarer cases XBT).
Betting with Ethereum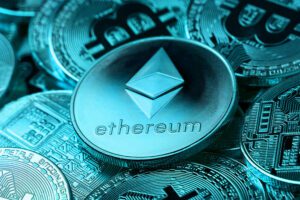 Ethereum was conceived in 2013 and was initially released on 30 July 2015 as a decentralized open-source blockchain currency. The stable release happened on August 2021 and since then it is hard to find crypto sports betting exchanges not accepting transactions in Ethereum. You can use this extremely popular cryptocurrency on many different online betting operators' platforms to do your crypto sports betting.
As with any crypto, your bankroll might be converted into traditional currencies like the euro or dollar (this does not affect your ability to make crypto withdrawals), or you might be able to bet in Ethereum. In that case, your available funds will be shown in ETH.
Betting with Litecoin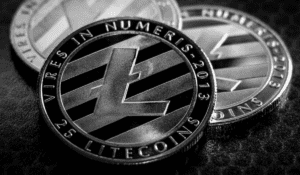 Litecoin is an up-and-coming sport betting crypto coin. In technical details, it is nearly identical to Bitcoin, which initially spread talks of copying (back in 2011, when it was first released), but there are some major differences. The Litecoin Network aims to process a block in the blockchain every 2.5 minutes (four times faster than Bitcoin's 10 minutes circles), plus the maximum circulating capacity is 84 million LTC, four times larger than Bitcoin's 21 million BTC. Again, most exchanges will accept transactions in Litecoin.
Betting with Bitcoin Cash3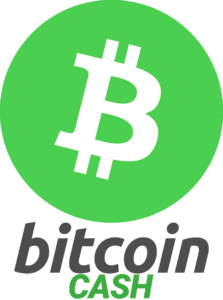 Bitcoin Cash is a spin-off (or altcoin) of Bitcoin and was created in 2017. It all started by a group of Bitcoin activists, who wanted to maintain the currency as a medium of exchange for commerce, while the main Bitcoin faction saw it as an investment.
The smaller group, who wanted to use the cryptocurrency for everyday uses, spun the creation of Bitcoin Cash, which is easier to spend. You can make all monetary transactions with your bookmaker or betting exchange platform of choice using Bitcoin Cash, or BCH for short.
Online betting with crypto on sports
As every cryptocurrency is unique, every sport is unique in its own right and betting on it has some intricacies. Where the two worlds meet, a beautiful amalgam is created. We will now see how you can do your crypto betting using the digital currency of your choice and how this translates to the most popular sports and their available markets.
Football betting with crypto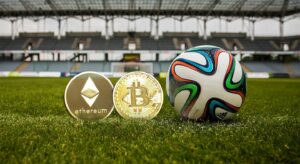 As football is the most popular sport in the world, it is easy to understand why betting on football is by far the most common. And of course, betting with crypto is prevalent when it comes to the beautiful game. It is, however, true, that people who bet with cryptos like Bitcoin or Litecoin are the ones who tend to look for arbitrage possibilities. And arb goes hand to hand with spreads. Traditional win, lose or draw football bets are incompatible with arbitrage, as the third outcome poses a problem. Enter crypto spread betting. When using Asian handicap markets you eliminate the third outcome and it all becomes more friendly to the player. So do not be discouraged. Use your cryptos to bet on football, even if you are a true outcome enthusiast, as we are.
Online horse racing crypto betting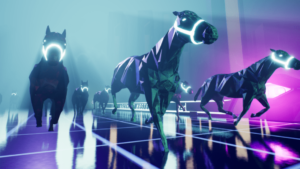 Sports betting crypto trends are new and fresh. Horse racing and betting on the winner, on the other hand, is as old as time. Can the two coexist? Yes, they can. Use Bitcoin, Ethereum, Monero or Dogecoin the next time you want to bet on the Kentucky Derby, on the Cheltenham Festival, or any horse racing (or even greyhound) event. Horse racing markets are fascinating. Whether it's a bet on the winner, a forecast, a tricast, each way bet, multiples, or your more elaborate system bets, cryptocurrencies can serve you as well as any traditional FIAT currency, or even better.
MLB crypto betting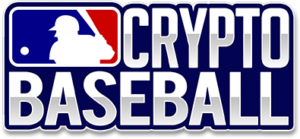 Since we are talking about sports as old as time, baseball couldn't stay out of this list. MLB bets are numerous. Spreads, over and under, individual player stats both in pitching and batting, can be ideal betting canvases. You know where this is going. The crypto who have stacked can be an ideal vessel to a big baseball betting win. One of the biggest crypto sport betting wins of all time came from a Chicago resident, who placed a long-term bet on his favourite Cubs to win the title in 2016, after 108 long years. The Cubbies did win, and he got a little bit richer.
NBA crypto betting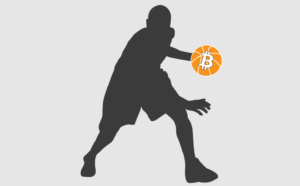 Basketball is not just a sport. It is a cultural phenomenon. People who know nothing about it will recognize Michael Jordan, LeBron James, or Giannis Antetokounmpo. Allen Iverson is responsible for a black community cultural revolution in the United States, just because he looked so good while destroying opponents. Nowhere else is spread betting as prominent as it is with good ol' hoops. So betting with crypto is perfect for such a new age sport and betting scene.
NHL crypto sportsbooks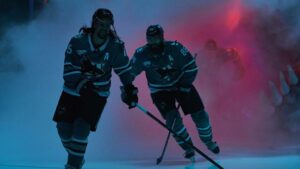 Canada is the land of innovation and hockey is its national sport. What more should we say? Your crypto sports betting exchange will let you bet on the winner, on the number of goals, or even the minute the first goal will be scored. Ice hockey is the fastest sport on Earth, and NHL is its bigger stage. Such a pacey sport goes hand in hand with the fast-paced nature of cryptocurrencies.
Online NFL crypto betting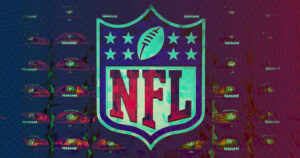 American football is the most American of sports. It is in its title, after all, and unlike baseball or basketball, it is not as big of a deal abroad. The NFL tries to turn it into a more global phenomenon. Hundreds of millions of non-Americans watch Super Bowl. And NFL has a yearly visit in Europe and (as of recent) to Mexico City.
The Latin community has started to embrace the sport, and more Hispanic kids become NFL superstars. The NFL betting markets are quite a few and it is worth discovering while betting and winning a few crypto coins.
Online UFC crypto betting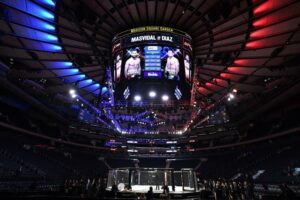 Mixed martial arts, or MMA, has taken martial arts by storm and there is no bigger MMA promotion than UFC. Millions of fans watch every UFC event on pay-per-view and the amounts bet on them are enormous. It is not just the winner, but also the number of rounds. Moreover, the method of winning has been another extremely popular market. At the same time, there are more and more people betting using crypto on every UFC event.
Crypto on aν exchange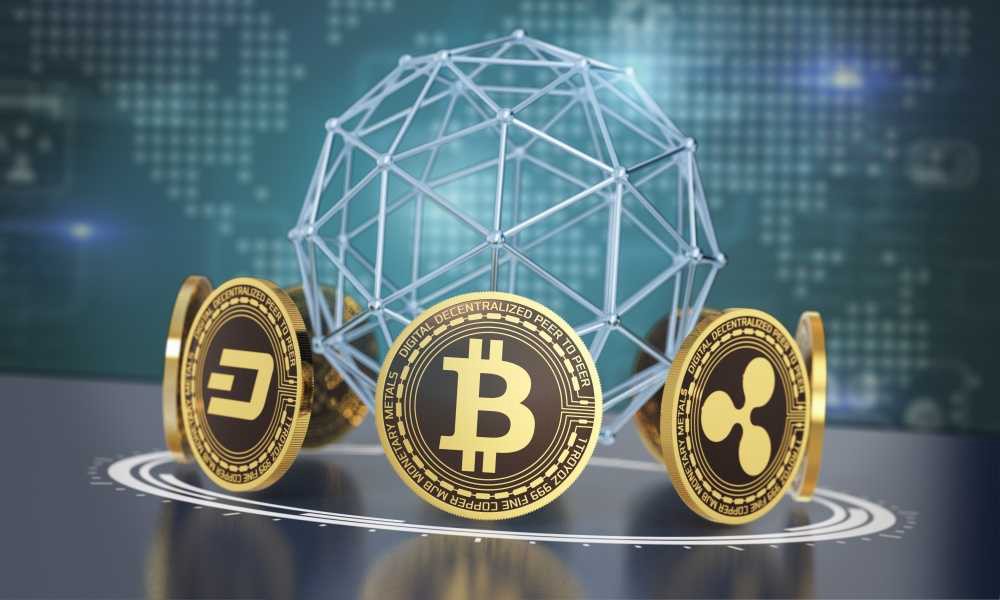 It is not just traditional online bookies that have embraced cryptocurrencies. Crypto betting is proving to be very popular when it comes to betting exchanges as well. Betting on exchanges with crypto gives you an extra level of flexibility and another level of fluctuation. Many bettors have won on exchanges just by buying a market and selling it before even the event starts. The same goes for crypto coins. How many people have added figures to their accounts after finally selling those mined Bitcoin?
There are quite a few exchanges that accept crypto sports betting. You can reload your balance using the digital currency of your choice and start playing like you normally would. Online betting with crypto is a new era, both when it comes to sportsbooks and betting exchanges. And of course, when it comes to the even fresher idea of sports betting brokers.
How to win on crypto sport betting
Finally, we reached the big one. The most important question of them all. There is no aspiring bettor who hasn't asked "how will I win on crypto betting?". Most of the rules that follow sports betting strategy in general, apply here as well. But you should take into consideration one more layer. Betting on an exchange smells a little bit like the stock market.
The same principle goes for buying and selling cryptocurrencies. So the two might go hand in hand, but there is an extra step you need to keep an eye on, to emerge victorious. Together, we will go through the main points every crypto punter should follow.
Bankroll management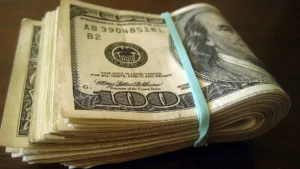 This is the first rule of betting, regardless of the banking method you might prefer. Know your bankroll. Create a betting strategy and follow it. The odds and the value of each bet should dictate how much money you should invest. And avoid "fun bets" as much as possible.
A "fun bet" is, according to us, a bet you win. There's no fun in wagering on something that has minimal probability. For sports betting crypto owners, the stakes are the same. Stay focused and disciplined and never try to break even just for the sake of it, when you are on a losing streak.
Sports knowledge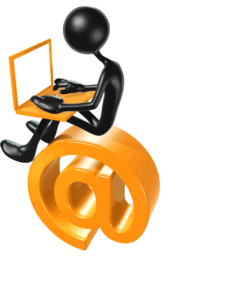 That should go without saying. Only bet on sports you are familiar with. If you have never watched a boxing match in your life, why would you bet on the championship game? We are here to win. But half of the fun is in making this educated guess, trying to find where the crypto sports betting exchange has given us favourable odds, more favourable than we thought we would find on their website.
Study your sport, study the teams, and know about injuries, team news, or anything that can affect the outcome. Then and only then you can place a bet with the best chances of winning.
Find the proper crypto exchange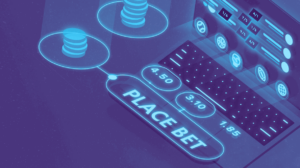 Finding the platform you will use for your gaming is key. This brings a perfect sports analogy. Like football teams who tend to play wide, try to increase the dimensions of their field and those who prefer a narrower style use the minimum allowed by FIFA, the same stands for us when scouting for the perfect exchange to have our sports betting crypto coin fun.
Visit our betting exchange page, on Brokerstorm.com and Brokerstorm.net, to see an evaluation of all popular platforms. Read the pros and cons, and see which cryptocurrencies are available in each exchange. So, choose the one that best meets your individual player needs.
Know the conversion rates from each crypto to the most popular FIAT currencies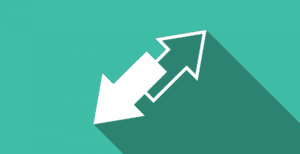 This is the one extra layer we were talking about earlier. In crypto spread betting, who will find the same difficulties and the same challenges that every player deals with. Regardless of the banking method of choice. On top of everything, a crypto bettor has to know the conversion rate of their favourite crypto to the most popular FIAT currencies and their national currency.
This serves two purposes. First of all, crypto is very fluctuation-prone. Thus, players need to know when to buy and sell. But it is not only that. In those exchanges where your balance is in crypto and not on traditional currencies, you should know what every bet means. Betting 1 mBTC could mean anything in the real world. That depends on the price and value of Bitcoin at that very moment. You have to understand what each bet means.