What is an online Betting Exchange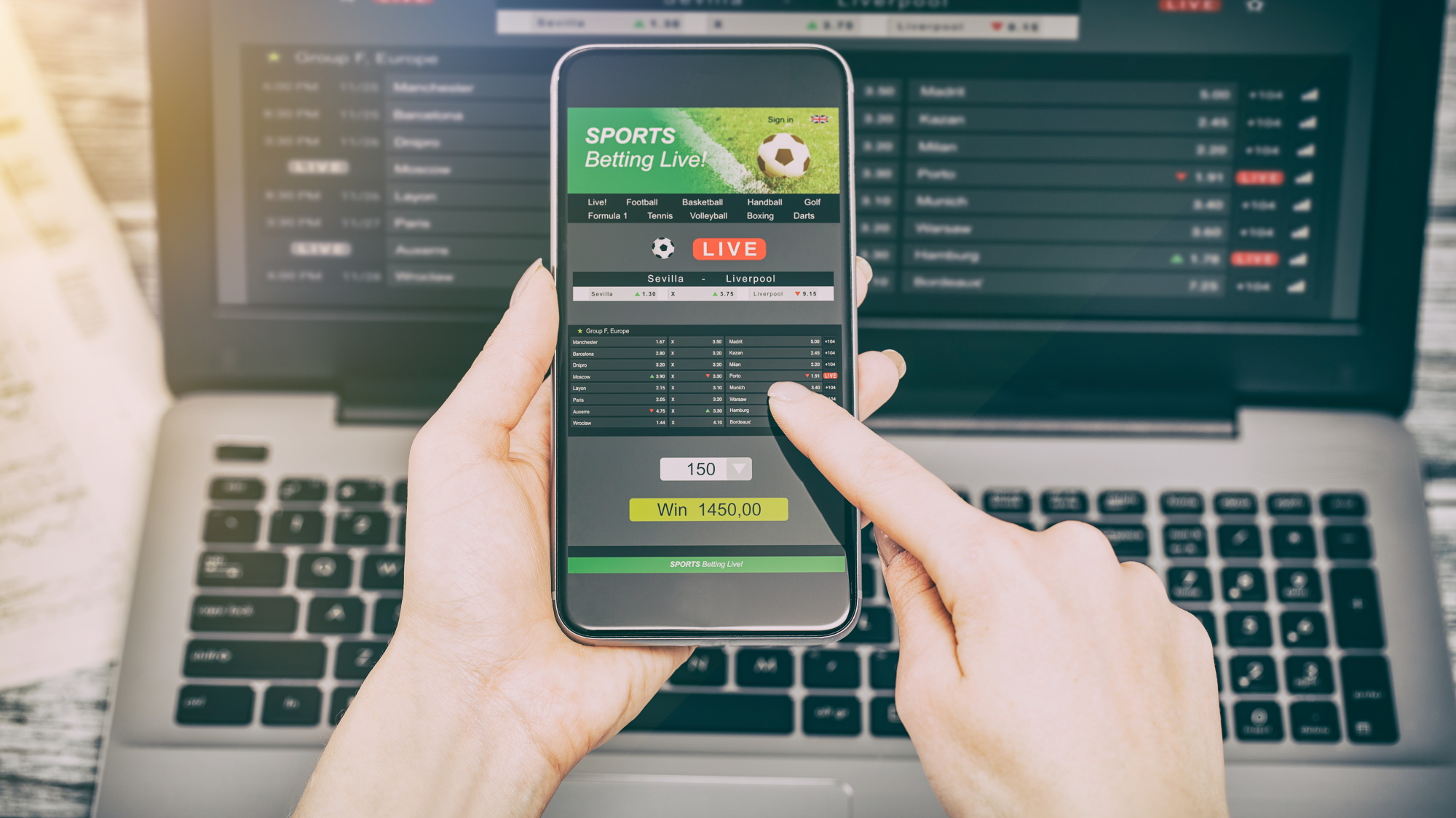 Μany new bettors worldwide might have heard at least once what is a betting exchange. In theory, it is quite different from the traditional betting websites, and we will explain why. Placing bets in a sports betting exchange has become very popular, as you practically bet against other players and not against the bookmaker.
You can choose to be the bookmaker by offering odds on an event for others to bet on. Or you can be an ordinary player by betting on an event on which others have offered odds. But to implement this process, you need a "platform" where players and "bookmakers" can gather in one market. That is where the exchange enters the talk, since it works like the stock market.
In case you've been wondering how the sports betting exchange software and platforms operate in general and in Brokerstorm.net and what are the pros and cons of the exchange compared to the traditional bookies; this is your go-to guide as we will thoroughly analyze it in the article below.
How does a betting exchange operates?

As we've already mentioned, an online betting exchange offers the same opportunities to bet as a punter or a bookmaker. But you will find a few differences. You can buy (also known as "back") and sell (also known as "lay") the outcome. Or you can even trade in real-time throughout an event, either to cut your losses or lock in profit. Bookmakers generate revenue by offering less efficient odds; however, sports betting exchange sites earn profit otherwise, and we will explain how.
If we decide to participate as a bookmaker, we will "lay" (sell or otherwise put) an offer (odds) in the exchange so that someone else can bet. This is what ordinary bookies offer, as they place bets on their websites (lay) so that players can bet (back). Betting exchange sites generate revenue by charging a fixed commission as a reward for their services. It is usually up to 5%, but it can vary from platform to platform. Nonetheless, an exchange can sometimes reduce the players' profit depending on their activity. Of course, this percentage is lower than traditional bookmakers, whose profit usually ranges from 10% to 20%.
The players themselves determine the odds for backing and laying. The latter have the opportunity to bet on any odds they wish. Still, as for the final odds, they will get them depending on the Supply and Demand law. The commission is charged on the net profit if you've been punting on renowned sports betting exchange software. As a player, you have the opportunity to hedge positions and win or lose, depending on market movements.
The advantages of sports exchange software
Higher odds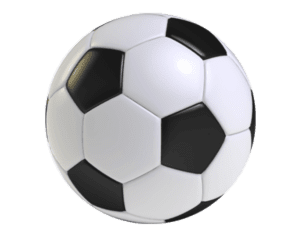 The odds offered in exchange sites and most specifically in Brokerstorm's exchanges are typically better than those given by ordinary bookies. That's because due to a lack of margin, usually less than 10%. These odds can get even more prominent when you place an outright bet as the majority of sportsbooks offer odds that reduce their risk of losing money by increasing the vig.
Apart from that, since you can back and lay simultaneously, it means you practically trade your bet and buy at a low price and sell at a higher one. Thus, it's relatively better to place odds or bets at an online betting exchange as you'll gain more profit at the end of the day with the deal you'll make since you'll only have to pay a small commission taken from the winning bet.
Multiple bets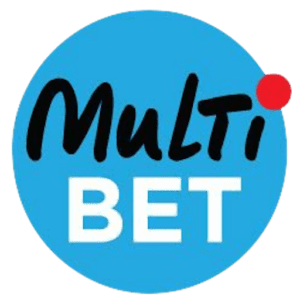 Since your odds are better on exchange sites, imagine the value you can get by placing multiple bets. This is because it can almost always result in greaterreturns than other forms of betting and mainly single bets. For example, a three-selection multiple bet (commonly called a treble) will return bigger winnings than three single bets because the odds are multiplied. By placing your bets at sports betting exchange, you can rest assured that besides better odds occurring by a multiple bet, you can also take advantage of other features like Bet Builder.
Place your bets fast in Live betting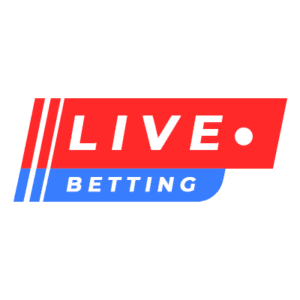 There is no such thrill as betting on a live event, and by doing so at an online exchange, you will be able to better assess each specific event before parting with your money. The whole process practically allows bettors and traders to place bets on an event once it has started. Live betting will enable users on a betting exchange to trade the market, thus laying and backing an event simultaneously by taking advantage of its volatility. Besides that, placing your bets in play at a distinguished betting exchange will give you the benefit of having at least the same if not more markets available in famous sports (e.g. football, horse racing, tennis, boxing etc) than typical bookmakers.
Free bets and bonuses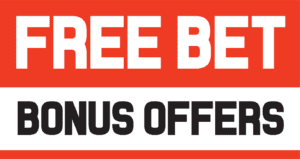 Except for the advantages we mentioned above, we know that bonuses can be your primary concern when deciding in which sports betting exchange sites you'll leave your money. Thankfully, the most eminent platforms usually offer free bets and other loyalty bonuses such as money back if your bet is lost. In the first case, a deposit must be made and the bonus funds must be wagered on a market of your choice. If your bet is successful, you will get the winnings minus the free bet stake. You can deposit and place your bet either by backing or laying in the second case. This bet must be placed and settled within a specific time frame since you will have gained that promo. You can always qualify for the free bet except for bets that are voided, unmatched or unsettled.
How to choose the proper sports betting exchange sites?
Welcome Bonuses/Offers – Terms and Conditions for Bonuses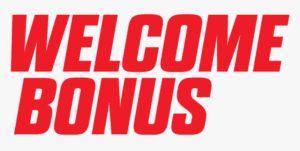 Undoubtedly, the prime concern of any punter who uses sports betting exchange software for the first time are the welcome bonuses and other offers that can be redeemed. The good thing is that most prominent sites offer bonuses upon registration. Their terms and conditions are pretty straightforward as these bonuses rarely need wagering to cash out your winnings. Usually, by signing up and making your first deposit, you can get a matched free bet or a risk-free bet that you can use either for backing or laying a bet. Another typical welcome offer is a moneyback, and as we mentioned earlier, it depends on the amount of your first bet that can be matched. Last but not least, many online exchanges can also offer a commission cash-back for your first month with them. What more you can ask?
Payment Methods / Withdrawal times

Opting for an accredited online betting exchange means that you'll have many payment options available to top up your account. Typically, the most popular payments are bank transfers, credit/debit cards (Visa or Mastercard) and e-wallets. Most punters usually prefer well-known e-wallets such as Skrill, Neteller, ecoPayz, Astropay or Muchbetter to get the advantage of the low fees. Another main reason behind the latter option is the withdrawal times. By using e-wallets the amount can be available in your account within a few hours. If you choose a bank transfer, it will not take longer than 3-5 business days.
Quick Customer Support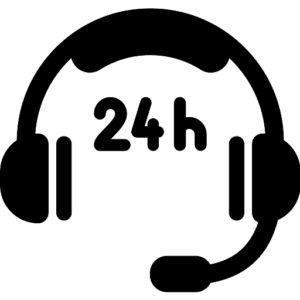 Quickly responding to all players' needs and requests is fundamental in giving a betting exchange a good ranking. Before making up your mind, check for a 24/7 Live Chat option which is always a nice thing to have and ensures that no matter what issues come up, a representative will always help you address your concerns immediately. Another plus is getting Customer Support in your native language, which is often available depending on your country of origin. In any case, this feature ensures that an online exchange is top-notch. Finally, another great advantage is the call-back option or other communication platforms like Viber or Skype.
Mobile Apps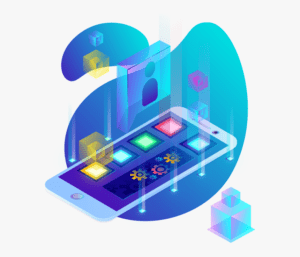 Online punters love the convenience of accessing their favourite online exchange and placing bets from anywhere they are. If you are one of them, you might want to stick to operators that offer their sites compatible with iOS and Android devices. Even more remarkable is finding a site that provides a dedicated mobile application. There is no better feeling than backing or laying your bets with less than three clicks on your device.
Commission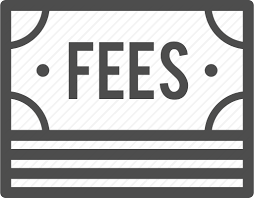 One of the benefits of using betting exchange sites is that they generally offer bigger odds than typical bookmakers. Obtaining these higher odds, less the commission charged is almost always better than taking the odds offered by traditional bookmakers and sportsbooks.
Betting exchange commission rates vary by company in the percentage amount charged and the structure of how the commission rate is calculated. Typical well-established operators set a flat commission rate between 2%-5% on winnings to all players. On the other hand, you might notice a different structure, such as Betfair's, where the commission rates are on a sliding scale, starting from 5% and going down to a low of 2%.
Betting exchange liability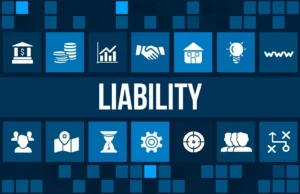 Liability in betting is considered the amount of money you need in your exchange to cover your lay bet. When you place your bet at the online exchange, your account balance goes down by the amount your liability was. This specific liability will then be 'locked away' from you until your bet is settled.
In this procedure, it's worth mentioning that the betting exchange simply takes the liability amount of your lay bet from your balance and not the lay stake amount as well. You will only have to pay out winnings to the bettor, not their stake plus winnings. So to put it simply, if you win your lay bet, the exchange returns your liability to you, and gives you the stake amount back as your winnings minus its commission.
How to use lay betting in exchange betting sites?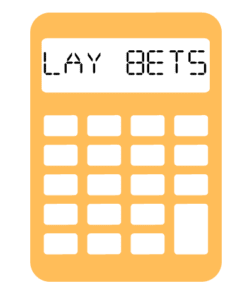 Lay betting at an online betting exchange means that you practically act as a bookmaker. You offer odds for a punter to place his bets on. Placing a lay bet always involves two bettors. The betting exchange acts as a middle-man facilitating the wager in exchange for a commission. In simple terms, you have to place a bet on someone else to lose. For example, if a punter bets that Team A will not defeat Team B, he will only win the bet if Team B wins or the match ends in a draw.
Apart from understanding the basics of lay betting, it is crucial to read and acknowledge a lay betting calculator. The latter is practically available at every exchange software, before even funding your account. This practice is essential as with lay betting, your losses can exceed your original stake. Just like with spread betting. Furthermore, if you've decided and placed your odds and stake, other punters will see it on the market and will be able to bet against you. Of course, the exchange will charge its commission only from the winning bettor.
What is back betting in betting exchange sites?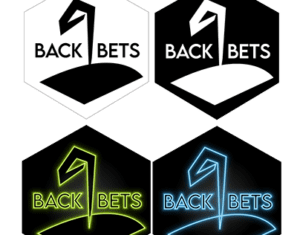 Backing a bet on an online betting exchange is the same as doing so with a traditional bookie. It simply involves selecting an outcome of an event and deciding a stake. If the selection you have bet on wins, you'll have won your bet and the profit along with it. The only difference to a regular bet is that the one in the betting exchange is not placed against the bookmaker. Whereas, it is placed against another betting exchange user. The latter has bet on a different outcome of the same event.
As it happens with lay betting, the same applies to back betting. Betting exchange again acts as a middle-man by facilitating the wager and charging a specific commission to your profits if your bet wins.
How to trade in a sports betting exchange?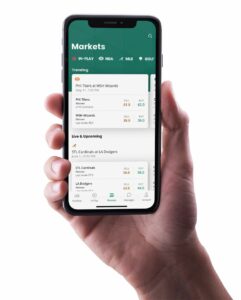 As we mentioned a while ago, exchange betting works like a stock market. The punters' can back and lay bets simultaneously. The easiest and simpler way to explain what you should be doing is to always keep in mind to buy low and sell high. Without bumping into complex mathematical equations, the easiest way to recognize a trading opportunity is to search through your sports betting exchange software. In that way, you will find an outright selection with a great value.
You will see a considerable shortening of its odds at the right time. Football is not that great to find that kind of opportunity. But you can always check other sports popular for their trading prospects such as golf, tennis or horse racing.
If you are not familiar with trading at sports betting exchange sites, you might want to know a few smart tips to minimize the risk. First of all, you need to monitor your position at any given time. This means you need to act quickly in case of a line movement. What's more, you have to make sure you keep notes regarding all of your trades. It would be better than having to refer back to your history each time. Mark down prices, timings, and reasonings behind your trading decisions. Last but not least, know that timing is everything. Wanting to hold on to that bet a bit longer to maximize a strong position, can be a disastrous decision.
Exchange betting vs. Sportsbooks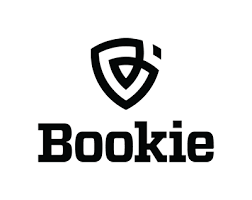 Here is the million-dollar question for all of you wondering whether you will opt for a betting exchange or a typical sportsbook. Which one is better? Let's analyze the facts. The most apparent advantage of sports betting exchange is that you have unlimited possibilities compared to a regular bookie. You can either back or lay bets and get better odds for your selections as long as another player matches them by placing the opposite wager.
Exchanges don't make a profit by putting a margin. Instead, in case your bet wins, you'll only have to pay a small commission. The latter is significantly less than a typical sportsbook. The negative part of it comes only if you place an unreasonably high bet. In that case, nobody will probably match this bet. Another con applies to newcomers and generally novice bettors. Betting exchange is more difficult to understand than sportsbooks that have an easier-to-catch concept.
On the other hand, regular bookmakers tend to have way more customers than exchanges. However, the majority of them act against the player by setting wagering limits or closing accounts quite often. Whereas, in a sports exchange, this never happens. Another advantage of sportsbooks is that they offer their customers relatively better promotions in quality and quantity compared to betting exchanges.
With new features like "cash-out", you can hedge instantly without needing additional funds to cover your bets, as happens with the betting exchange liability. As for our verdict, we will give extra points to the exchanges due to their better odds, the innovation they bring and their growth potential. So, you might choose to wager there instead of a traditional bookie.
Football betting exchange on Brokers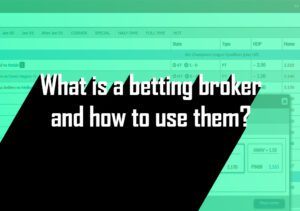 Sports betting on brokers comes with a few pros and cons compared to an exchange. A sports broker agency provides you with a single account to select and place bets with the best odds from multiple betting exchanges. The advantages of a broker are particular and will most likely elevate your betting. To begin with, by opting for exchange betting through a broker, you gain access to operators with geographical limitations in your country.
Additionally, you may enjoy lower commissions such as 2% instead of the typical 5% that many exchanges offer. The most significant advantage is selecting a single integrated account. Through the latter, you can place bets on the betting exchange of your choice.
On the opposite side, the pros of a broker we mentioned above apply, provided that you choose back betting. After all, it is significantly easier to do so. Since you'll be backing a bet, the betting exchange liability will be your stake. Another slight obstacle in case you opt for a broker is the minimum deposit. In most cases, it falls somewhere between  €100 – €200 or currency equivalent. However, most semi-professional or professional bettors will find it reasonable.
Whether you'll opt for an exchange operator or a broker agency, you can only win. That counts for sure at the end of the day. Nonetheless, you need to do your research and select what suits you best.