Astropay explained

Online betting has never been so easy. Punters these days have so many payment options to fund their accounts. Online transfer services are now the most popular method for punters and among those Astropay has a significantly important position. Betting online using Astropay is fast, simple, and secure, a triple threat, so to speak, that betting site users love. As with most e-wallets, you have multiple options to fund your Astropay account, from other e-wallets to bank transfers.
Launched in 2009, Astropay was originally only a prepaid card service, focusing on the European market, but it didn't take long until its business expanded to South America. After Latin America, Asia and Africa were next and now it is a truly global payments provider. It has won numerous awards, especially as a payment processor for online betting and punters have noticed, as more and more open an Astropay account every day.
In this article, we will guide you through everything you need to know about Astropay before you decide if this is a payment option for you. What is Astropay, how does it work, what are the alternatives, and more will be answered here. But first, let us deal with the most common question we get. Is Astropay available in Brazil?
Astropay in Brasil and other Latin American countries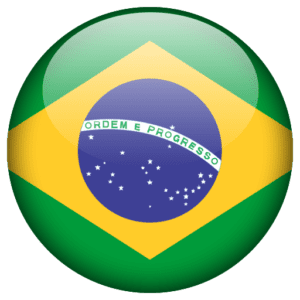 Since entering the Brazilian market, almost a decade ago, Astropay has been one of the most popular online payment services in the country, but it has recently developed its business in Brazil through Pix. Pix, created and operated by the Central Bank of Brazil, is very popular, especially in the urban areas, and Astropay offers its members two direct ways to pay with Pix. This recent development only shows the dedication the company shows to this particular market, by far the fastest growing in the Latin America region.
It's not just Brazil. There is a reason why Astropay has won so many awards in Latin America. The very fact that it supports more than 200 payment methods makes Astropay completely compatible with the unique nature of South American payments. Astropay has partnered with most national payment methods in the region, to connect players' funds with online betting sites.
Astropay has become a staple among bettors in Chile, Peru, Argentina, and other countries, having as a great asset that it supports all South American currencies and offers its services in Spanish and Portuguese.
So if you want to bet online from Brazil or any other Latin American country, Astropay might be the way you were looking for. Someone might ask why you need Astropay to bet, and the answer is simple: many national payment methods cannot be used for funding online betting accounts. Especially when it comes to international wagering, Astropay masks your identity and provides you with anonymity, which is always welcome in the online betting ecosystem.
What is Astropay? How does it work?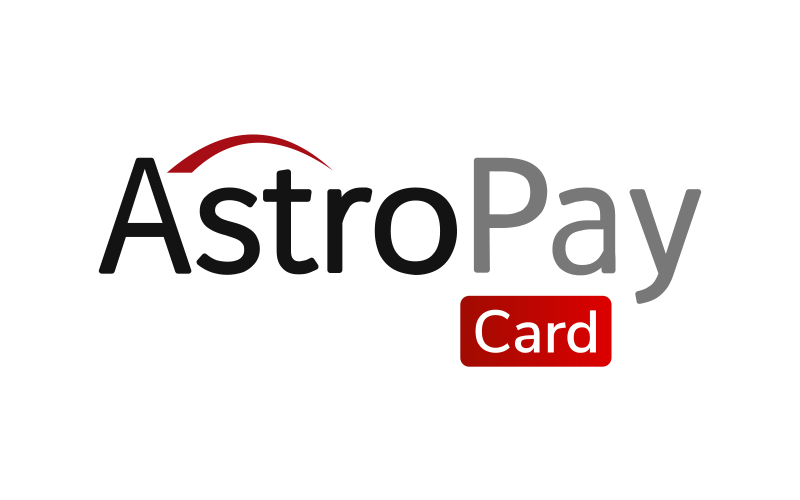 The CEO of Astropay describes it "as an agile fintech company". Well, that is great, but it says nothing about the customers. It would be more helpful to say that it is a fast and reliable payment method, that lets you make transactions in the most seamless way possible. Every time you make an online purchase or payment, you won't have to enter your credit card's data, but rather the Astropay digital card details. This is the company's main selling point. That it is safer than your traditional prepaid cards, your Visas and your Mastercards.
Astropay is a convenient payment system, a platform facilitating money transfers, which is extensively used by bettors for their deposits to the sites of bookmakers, betting exchanges, and forex brokers. You just top up your Astropay account and use it to make your online payments. Think of it as a middle man, making sure that all your online payments are smooth and secure.
Paying with Astropay comes with a series of advantages. It is simple to use and everyone can understand how to handle it, all deposits are free and fast, the majority of bookies accept it, and is available in more than 140 countries.
How to create an Astropay account
We already said that using Astropay is as simple as it gets. It all starts with the Astropay registration. Follow these simple steps and you will have your account set in seconds:
Visit astropay.com
Click on "Create an Account"
Enter a valid phone number and some simple personal details (name, country of residence, currency)
Click on "Confirm"
Your account is now ready for use and the only personal info you provided was a phone number. Now you can load up your Astropay balance and start playing online, whether that is on betting sites, or physical goods merchants. For more convenience, download the Astropay app, which is available in English, Portuguese and Spanish. Although this Astropay review is mainly focused on the browser version, the app is an amazing option to make payments.
A very important aspect is that there are hundreds of ways to deposit funds to your Astropay account. Every national paying method is accepted for recharges and thus anyone can bet with Astropay in Brazil, Spain, Turkey, Thailand, India, Japan, and anywhere in the world.
Astropay review on Brokerstorm.net
If you are looking for an easy, quick, secure and free way to deposit money on your Brokerstorm.net account, through which you will have access to some of the most exclusive betting exchanges and sportsbooks around the world (like Winfair24, OrbitX, and PS3838), you can't go wrong with Astropay. Via your virtual Astropay prepaid card you can instantly move funds to your Brokerstorm account and start playing immediately.
This is a particularly good option for bettors from Latin America. Astropay is especially focuses on the region and creating an account is easy, which means that you will be able to deposit funds on offshore betting sites without any issues.
As with all payment methods on Brokerstorm (we will see all available options in a while), there are unlimited transactions you can make in a month. All deposits are free of charge, while the first withdrawal of each calendar month is also free, with subsequent ones being subject to a 1.5% commission.
The best Astropay alternatives on Brokerstorm.net
While finding a site that accepts Astropay payments is great news, there are those bettors that already have other e-wallets or those who prefer other methods of payment. Is Astropay the only way to deposit money on Brokerstorm.net? Of course not! Here is a list of all our Astropay alternatives for depositing and withdrawing money:
Skrill
Just like Astropay, Skrill is an e-wallet closely tied together to betting online. It has won many awards as a betting option, on different online betting conferences, proving its worth to bettors all over the world. It is available in many jurisdictions where Astropay cannot be found, which makes it an ideal alternative.
Crypto
When talking about modern payment methods, cryptocurrencies should always be in the discussion. As a pioneer in the betting brokerage world, Brokerstorm.net supports a wide variety of cryptocurrencies. From Ethereum to Bitcoin, from Litecoin to Monero, and from Bitcoin Cash to Tether and Cardano, your favourite crypto is probably accepted by Brokerstorm.net.
MuchBetter
The majority of MuchBetter's revenue comes from processing and facilitating payments related to online betting and gambling. This is no coincidence, as for years now it has served bettors and gamblers alike to make fast, secure, and free transactions. It is one of the most trustworthy e-wallets you can find on Brokerstorm.net's payments methods list.
Neteller
Skrill's sibling, the other Paysafe Group member accepted on Brokerstorm, is of course Neteller. Its prepaid card, Net+ can be used either in virtual or physical form. You can make payments to online betting sites, as well as any online merchant that accepts e-wallets. It has gained popularity, due to the feeling of security its members get from the moment they create an account.
Jeton
When Jeton was created, online betting payments were the main focus of its founders. This is why betting site transactions remain number one among the monetary transfers Jeton facilitates. It is completely secured, with 2-step encryption used for any single deposit or withdrawal. You can find Jeton among the e-wallets supported by Brokerstorm.net's betting broker platform.
Bank Transfer
It might seem outdated to some, but for many bettors, a bank transfer is the only option they have to deposit money to betting sites. All deposits on Brokerstorm.net are free, but for those of you who want to use a wire transfer, you need to be careful. While we won't charge you anything, you should know your bank's rules and regulations, as in some cases the price can be stiff. Also, while all withdrawals from Brokerstorm normally take 3-4 hours, bank transfers can take up to 72 hours.
Revolut
Revolut is a rather young online payments facilitator, but it has gained (and continues to gain) a lot of steam. It has a wide range of businesses. That includes payrolls, currency exchange, crypto acquisition, and money transactions online. These include payments to betting sites and betting broker Brokerstorm.net supports Revolut as one of its payment methods available.
Our Brazilian and Argentinian readers have asked us if Brokerstorm accepts Boleto, Rapipago, and Pago Facil as Astropay alternatives. Unfortunately, while those methods are useful for day-to-day transactions domestically, you cannot use them internationally. Plus, there is the issue of the physical aspect of those payments. Getting to the store to pay for the vouchers is a necessity. In this way, they can't be really be used to pay on offshore betting sites. Still, you can fund some of the payment methods seen above using your vouchers and have a go at Brokerstorm.
FAQ
1) Will I find an Astropay bonus on Brokerstorm.net?
Brokerstorm.net is a betting broker that gets you in touch with some of the best offshore exchanges and bookies. It does not set its own odds, and can't hand out free bets based on your deposit. There is, however, a chance to win a gift based on your betting actions. Stay tuned to find out when a special offer comes up. Either way, even sportsbooks regularly exempt Astropay from their welcome bonuses. The ease with which someone can open an account may lead to some kind of bonus abuse. Besides, it may be related to other forms of fraud.
2) Which are the Astropay limits on Brokerstorm.net?
All betting limits are set by the bookies we connect you with. As for the minimum deposit, this is flat for all methods and stands at 50USD.
3) Is Astropay good for betting?
The awards Astropay has won as an ideal betting payment method speak for themselves. Yes, Astropay is one of the most optimal deposit methods when it comes to online betting. The only downside is that many bookies do not accept withdrawals with Astropay. In this case, you will have to pick another account or e-wallet.
4) What are the Astropay fees for depositing and withdrawing money?
There is no limit on monthly transactions, regardless of your payment method of choice. Paying with Astropay, or with any of our other supported e-wallets, you can make unlimited free deposits. Besides, you can make one free withdrawal per month. From then on, every withdrawal comes with a commission of 1.5%.
5) Astropay vs Neteller: Which one is better?
There isn't much separating Astropay from Neteller when it comes to quality. They are both equally as great when it comes to making transactions with bookies, betting exchanges, and brokers or agents. If you have not decided between the two, you should probably think of all the other uses. You might think and the other individual aspects of each wallet. For instance, Neteller is ideal for those who also want a physical prepaid card. Astropay is by far the most optimal choice for those who want to top up their e-wallet balance using one of the South American voucher services.